In this post we share our experiences from renting a car and driving in Morocco.
We love being independent in our own vehicle, taking the driving in our pace, and making photo stops when we like. Before this trip we had rented cars and self-drived in Europe, USA and South Africa.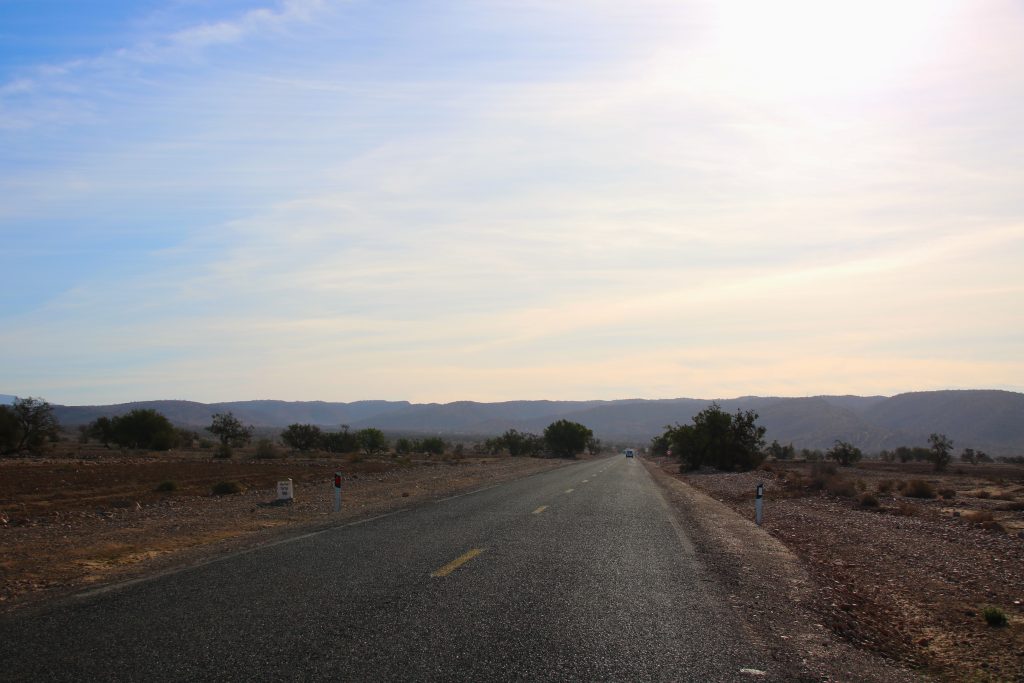 All-in-all Morocco is a great country for road trips! We have good experiences from renting a car and driving in Morocco, and would do it again. But there are certain things to be aware of, that we had not experienced in the countries were we had driven before. Read on, to learn what we would have liked to know.
Going straight to the point: Traffic police was the biggest cause of stress and unease we met!
Click here to see our itenerary for a great one-week road trip in Southern Morocco
Renting a car with Hertz
We rented the car directly from Hertz some months before our trip.
Picking it up in the airport was faster and more efficient than in many other countries. The office is in the airport parking area, 100 m from the terminal building. There was no waiting time at the counter. The agent was fluent in English, friendly and very professional.
The excess on the insurance is quite high, around 2000 €. We decided to buy a "partial waiver", i.e. an insurance that reduced the excess to 1000 €. That cost us 75 €. Hertz then blocked 1000 € on our credit card to be released after returning the car.
We could see that the other rental companies had the same levels of excess.
We had booked a Dacia Duster SUV. It was in good condition, and had driven approximately 20.000 km. There were minor scratches, which were noted on the rental agreement by a staff member. We had read that it was a good idea to thoroughly photograph and video all of the exterior of the car, in case of disputes at return.
The car had a full tank of gas as it was supposed to have. We had no issues with the car at all during our trip., where we drove approximately 1000 km.
We returned it with a full tank and a lot of dust from the dirt roads we had driven.
Returning it was as smooth and efficient as picking it up. We waited a few minutes for an employee to check the car. He spent two minutes walking around the car and starting it. He then noted that it was ok and signed the paperwork.
And off we were to check in on our flight!
We will definitely rent with Hertz again if going back to Morocco.
Speed cameras and radars
There are many speed cameras. Some are fixed, others are mobile cameras where officers operate handheld radars. On the road between Marrakech and Essaouria we were stopped for speeding. We were told we had been driving 89 km/h where the limit was 80 km/h. That is most likely correct. The fine was 150 dirham (15 euro) and the officer was polite and professional. It should be noted that moments before the limit had been 100 km/h, and 50 m after the control point, the limit was 100 km/h. Speed limits are simply not to be exceeded.
After that experience we stayed 5-10 km/h below the limit at all times. Often we had a line of locals behind us, honking! We didn't get another speed ticket, though.
The upside of the frequent speed checks is that there is practically no speeding, adding to a safer driving experience.
Check points
There are many police check points on main roads.
Half an hour after getting the speed ticket, we reached one of the police check points. I was aware of driving very slowly and waited to be waved on. I was certain the officer had signaled to me to continue, but his colleague immediately had us pull over. He told me I hadn't made a full stop with the car and that this was illegal. I cannot believe I really did make an offence, but the situation was intimidating. Helle got mad and we ended up negotiating a reduced fine, with no receipt.
The fact that there was a negotiation and that we didn't get a receipt made it feel unfair. We certainly felt we had been puled over because we were potentially easy prey, naïve tourists, and not because we had made an offense to the law. But being in a foreign country made negotiating uncomfortable, and we were quite affected emotionally.
The upside of the check points is that they are there for a purpose – security. Cars are routinely checked. Morocco is a tourist destination, and the government probably aims to prevent terrorist attacks and other sorts of crime. It contributes to the feeling of being in a safe country for tourists.
Driving in Morocco
We had expected traffic in Morocco to be hectic, and so it is in and around bigger cities. The road is shared between cars, trucks, motorcycles, horse carriages, dogs and the occasional donkey – you get the idea. But everyone is considerate, so it is not really difficult.
Away from Marrakech, Agadir and Taroudant we met little traffic and driving was easy. Everywhere we went, the roads were in good or even great condition. Most of the roads we drove were wide without potholes or unsigned speed bumps.
For navigation we used Apple Maps and maps.me apps. We had bought a Tele Maroc SIM card (15€ for 4 GB data) and had the necessary coverage everywhere we went. For some reason, turn-by-turn navigation with Google maps didn't work for us in Morocco, as it does in every other country we have been.
We found that drive time estimates from Apple maps were reliable.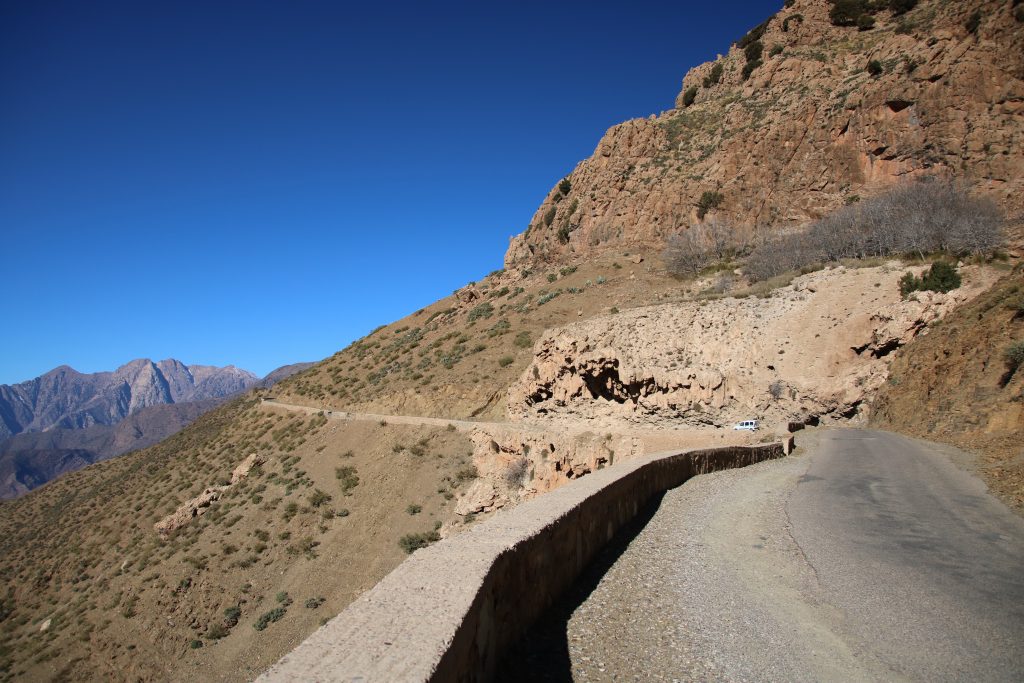 Even the road across Tizi N Test pass was good. We had seen a description on dangerousroads.org that indicated it could be in poor condition with heavy traffic. It gets narrow on top, and if there had been lots of traffic it would have been difficult to pass opposing traffic at some places, but traffic was sparse. It was an easy and very beautiful drive.
Renting a car and driving in Morocco is a great way to experience the country and is recommended!