We hiked the upper valley trail in Hells Gate National Park in Kenya in 2023, as part of a one-week safari tour.
Hells Gate National Park is unique for two reasons:
It is possible to hike it on foot
It is one of the places in Kenya where you can really see the rift of the Great Rift Valley
It is not possible to walk on your own. We were there on an arranged safari tour. At the entrance to the park, our guide and driver arranged a local guide for us. Most visitors choose to rent a bicycle and cycle the the first km. Instead we decided to use the car, and we did not miss out on anything, as we drove on the same unspectacular tarred road as the cyclists.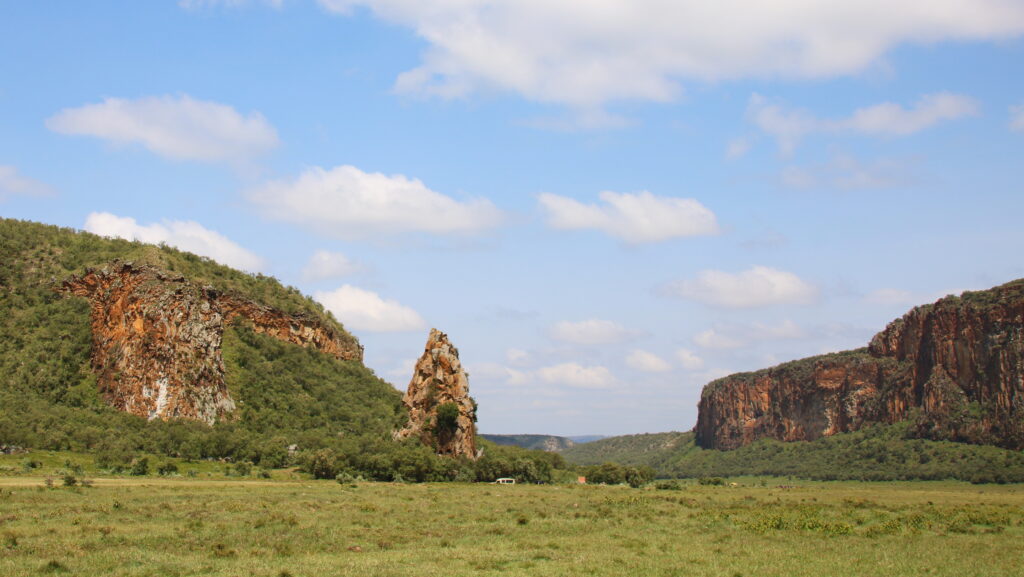 Our guide introduced himself as Gadaffi, and he proved to be light-hearted and joyful. He explained the history of the area as a bit of an Eden, where many different species of animals lived in the absence of predators.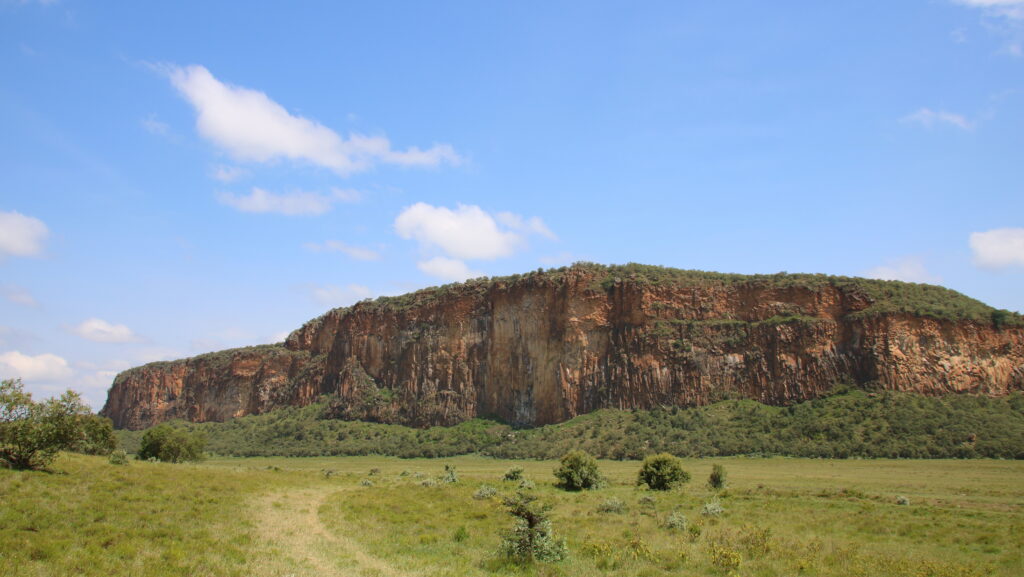 There are several trails to hike, and the option of hiking the full length of the park's canyon, which can be done over two days.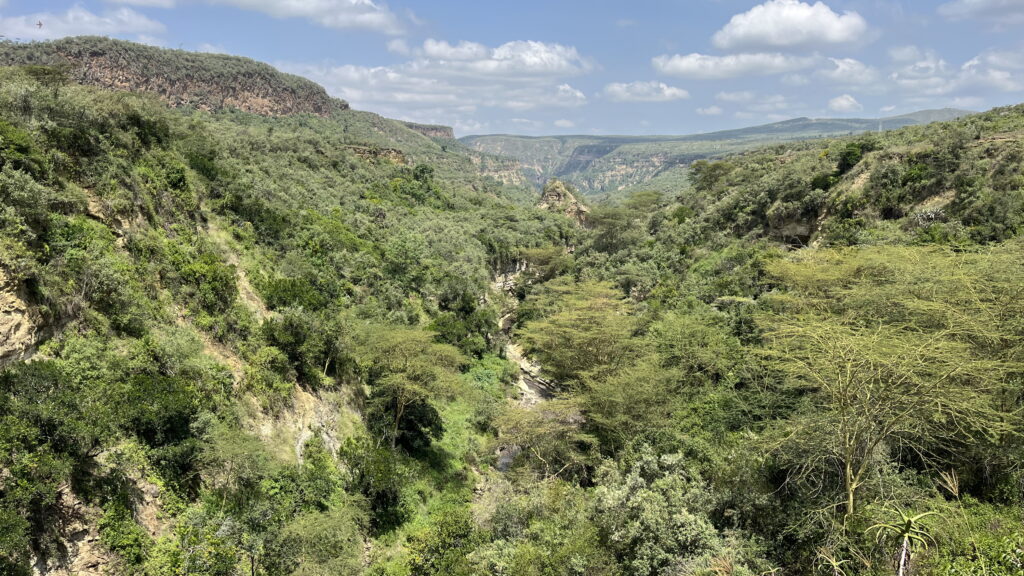 We hiked the upper trail, which had great panoramas. The most popular trail is to hike in the canyon itself, but that trail was closed while we were there, because of risk of flash floods.
We saw zebras, and with luck it is possible to see other Kenyan wildlife.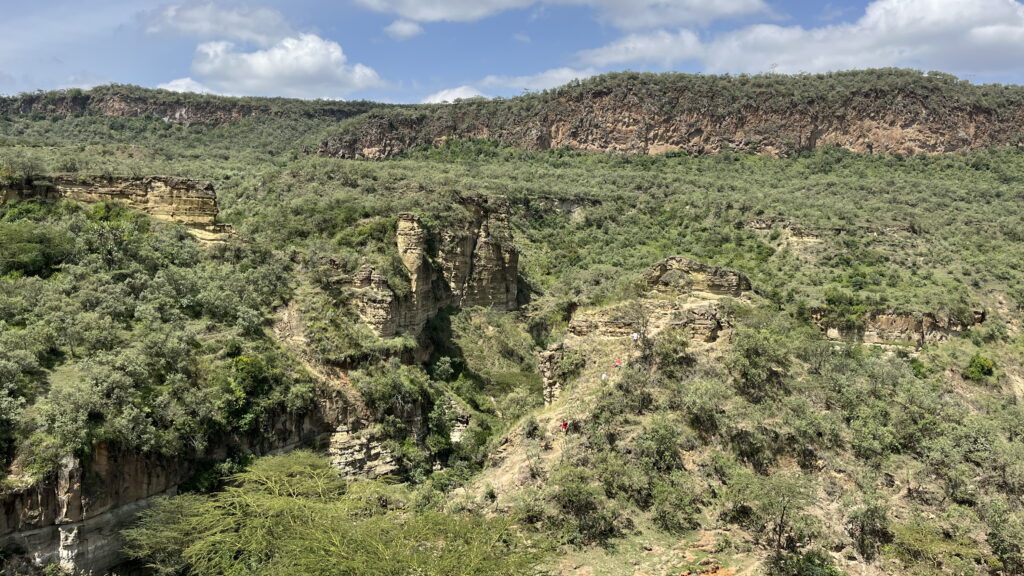 The central part of the park is the canyon, that is created by the movement of tectonic plates. The canyon expands by 2 millimeters per year. The main landscape features are created by lava. The iconic Fischer's tower is molten lava, and some of the walls are hexagons, also created by molten lava.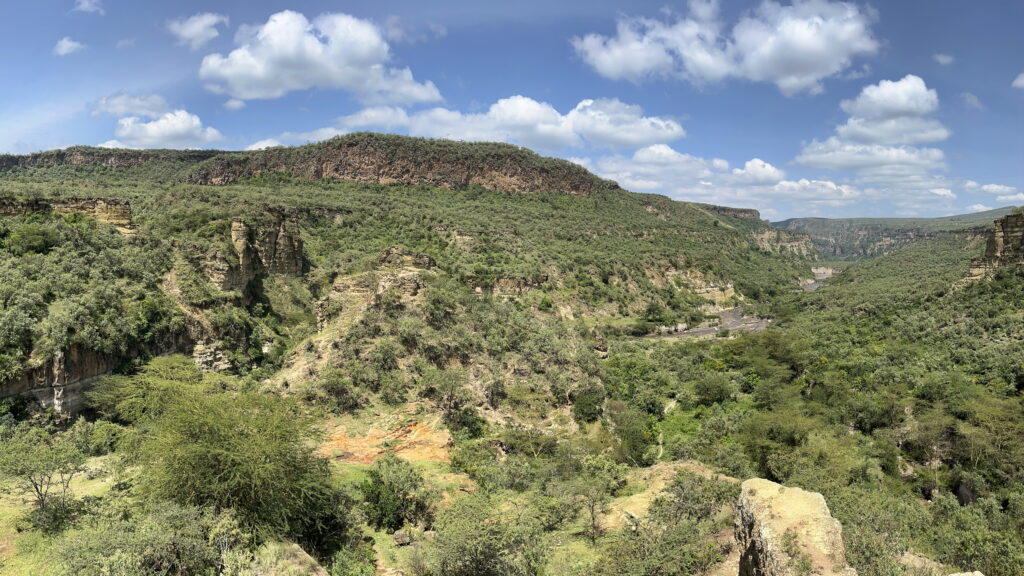 Hells Gate inspired the Disney movie Lion King, and Gadaffi went on to sing the theme song, when we stood on the first of several view points overlooking the canyon of Hells Gate.
We liked the upper valley trail in Hells Gate National Park for the panoramas.