We travelled three weeks in California and Oregon by car in July 2018. We rented a car and stayed in a tent at national park campgrounds. We really loved the Sierra Nevadas, and the three-day hike in the Yosemite high country was a highlight. Every part of the trip from Yosemite north to Crater Lake in Oregon was incredibly beautiful. Visiting the gold rush country in Coloma was fun and rafting the American river was an experience we'll not forget. We had underestimated the spectacular unearthly landscapes of Lava Beds National Monument. Crater Lake was just as amazing as we had hoped. Going back along the Pacific coast took us through the redwood and fern country we had heard about since childhood as a place of legends.
Read more about the three-day hike in Yosemite here.
We have also travelled in the American west in RV and with car and hotels. See all our posts from travelling in USA here.
Using the map: Use the mouse to zoom and pan. Click the button in the top-left corner to open a navigation menu. There you can select or de-select specific types of content we have added to the map.
Itinerary
Day 1-3, San Francisco, Best Western Plus Bayside, Oakland
Day 4-5, Yosemite National Park, Indian flat RV park
Day 6-8, Yosemite, Hiking in high country with wilderness permit. Camp at Tuluomne meadows on the last night (no reservation needed for hikers)
Day 9-10, Lake Tahoe, D L Bliss state park
Day 11-12, Coloma, Camp Lotus
Day 13-14, Lassen Volcanic National Park, Manzanita lake campground
Day 15, Lava Beds National Monument, Indian Well Campground
Day 16-17, Crater Lake National Park, Mazama campground
Day 18, Del Norte state park, Mill Creek campground
Day 19, Prairie Creek Redwoods State Park, Prairie Creek campground
Day 20-21, Sonoma, El Pueblo Inn
Three weeks in California and Oregon by car is only enough to get a glimpse of that part of the American west.
Tent camping
Why did we choose to stay in a tent, you may ask. Partly because the boys were in the middle of a boy scout challenge – to sleep in a tent every night for 365 days in a row. And partly because we love the connection to nature we get from staying at national park campgrounds. With the tent we could stay at quieter and smaller campgrounds than you can with an RV. And with the car we had much more comfort driving, than in an RV.
There is more work involved when staying in a tent – you have to pitch it everytime you move to a new place, and you need to pack your bags. We found that it worked well to move less frequently than we would have done in an RV. But it still felt a bit rushed at times, and if we should do it again we would stay 2 or 3 nights on all campgrounds.
Obviously, tent camping is more fun in a warm and dry climate like the Sierras.
We rented a Chevrolet Suburban to have an SUV with space for lots of luggage. We brought a tent with two separate sleeping compartments that was big enough to stand upright inside. We also brought sleeping bags and mattresses.
Day 1-3, San Francisco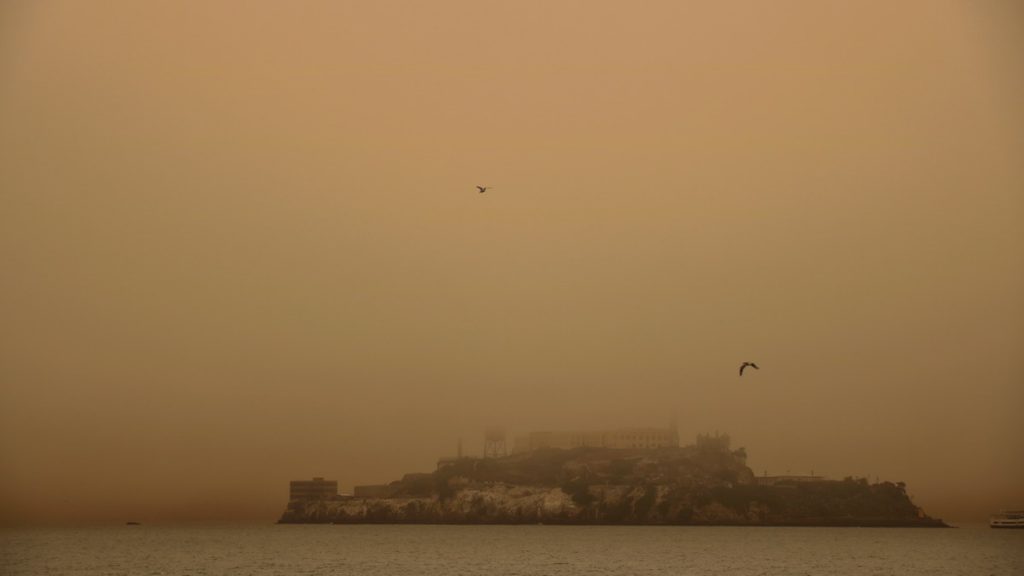 Day 4-5, Yosemite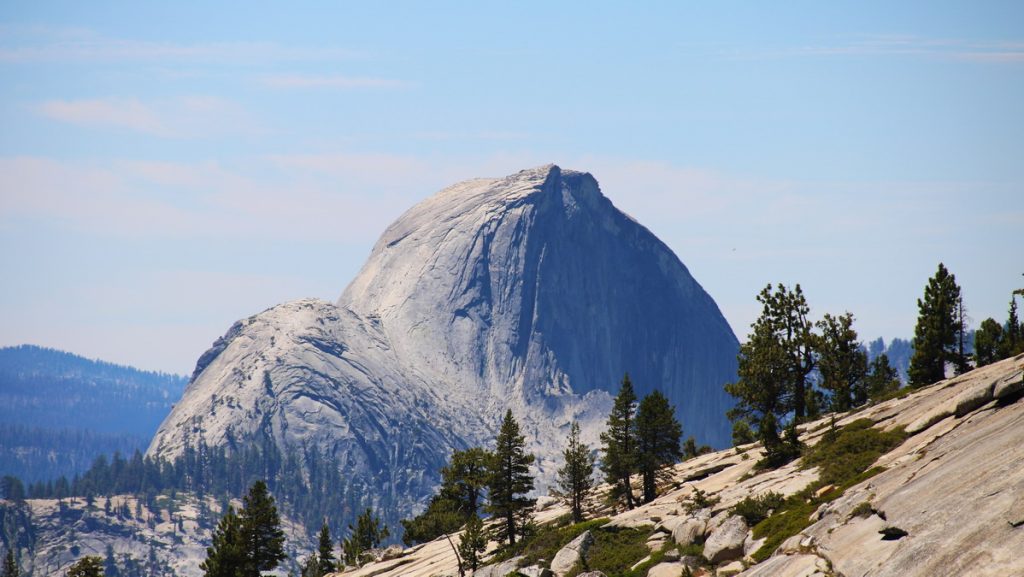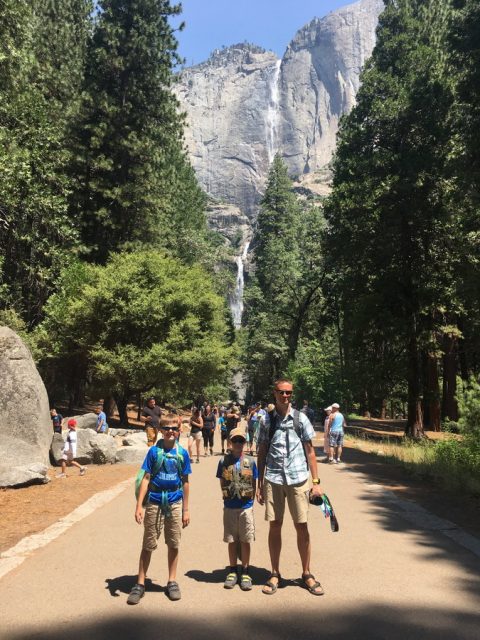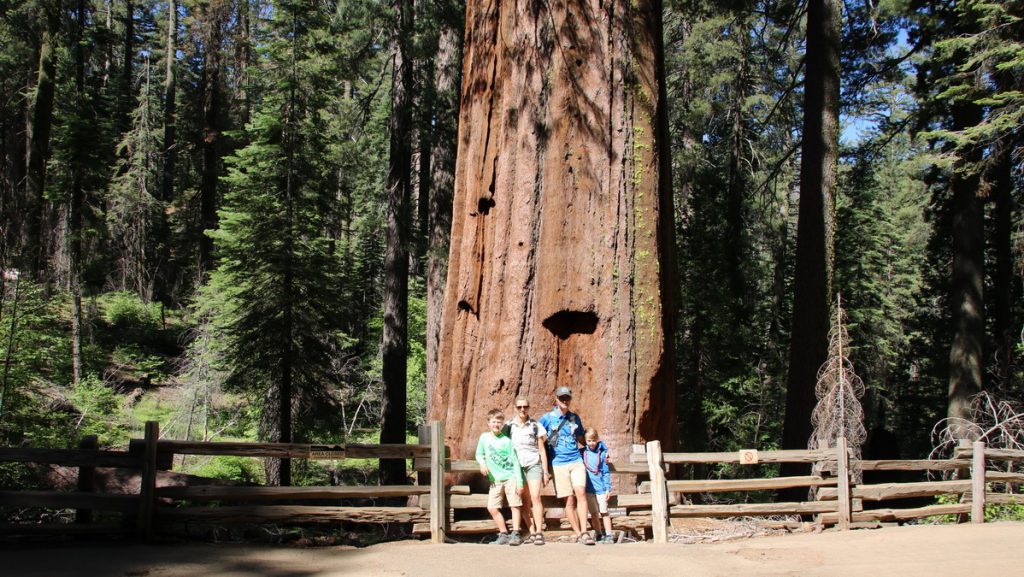 Day 6-8, Hiking in the Yosemite high country
We have written a separate post about the hike in the Yosemite high country. The landscapes are extraordinary and the weather was great. The hike was the highlight of our three-week trip.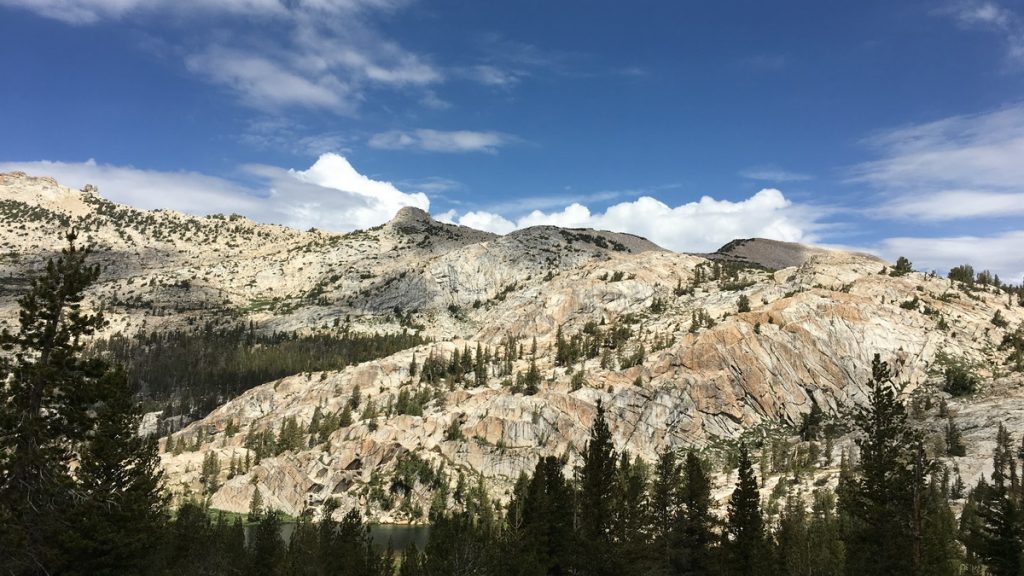 Day 9-10, Lake Tahoe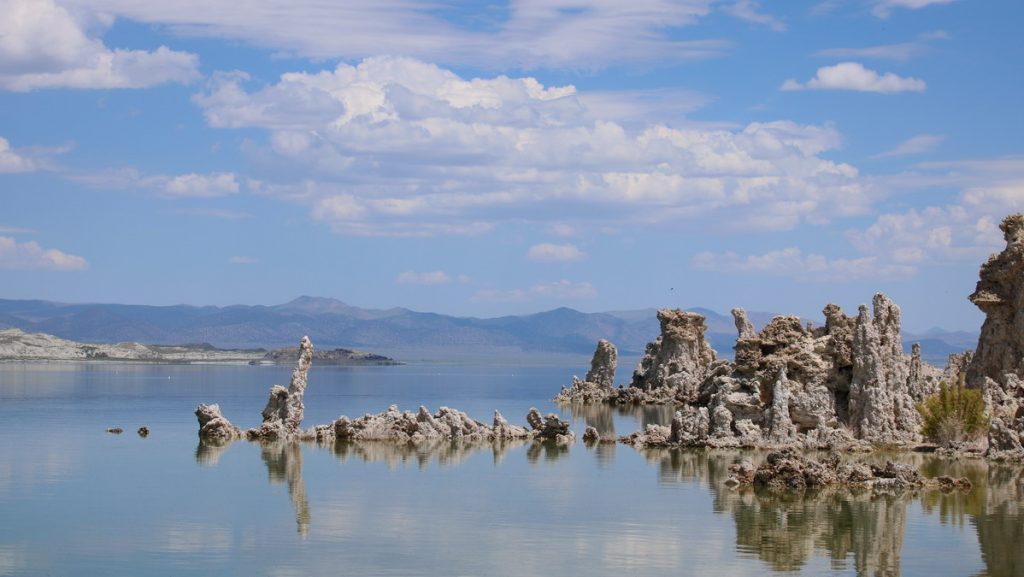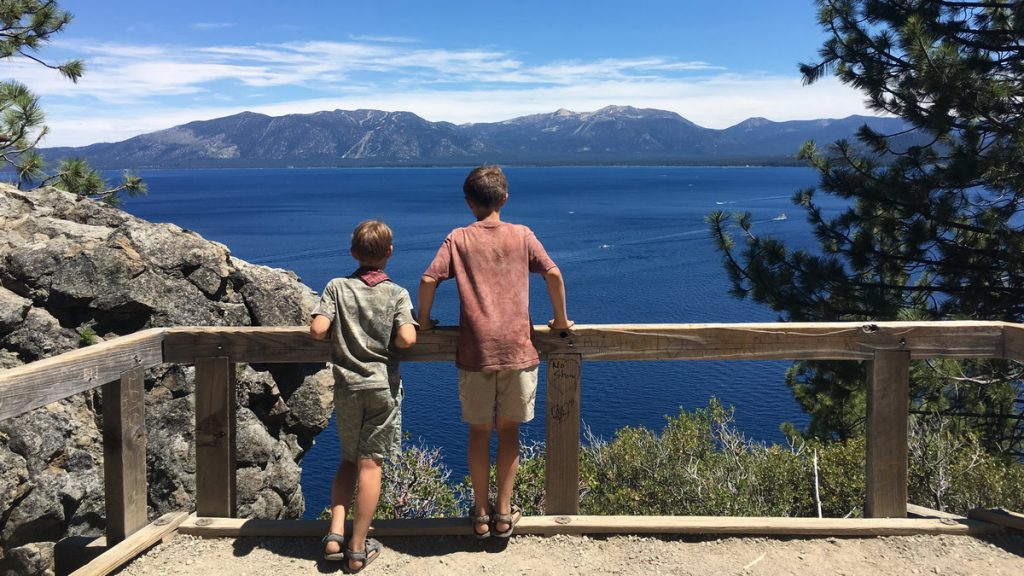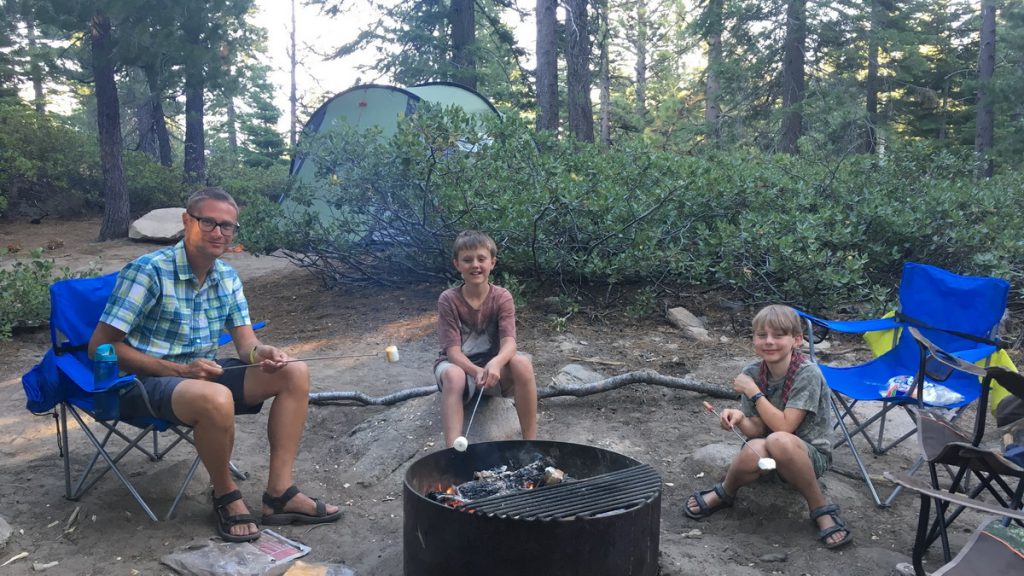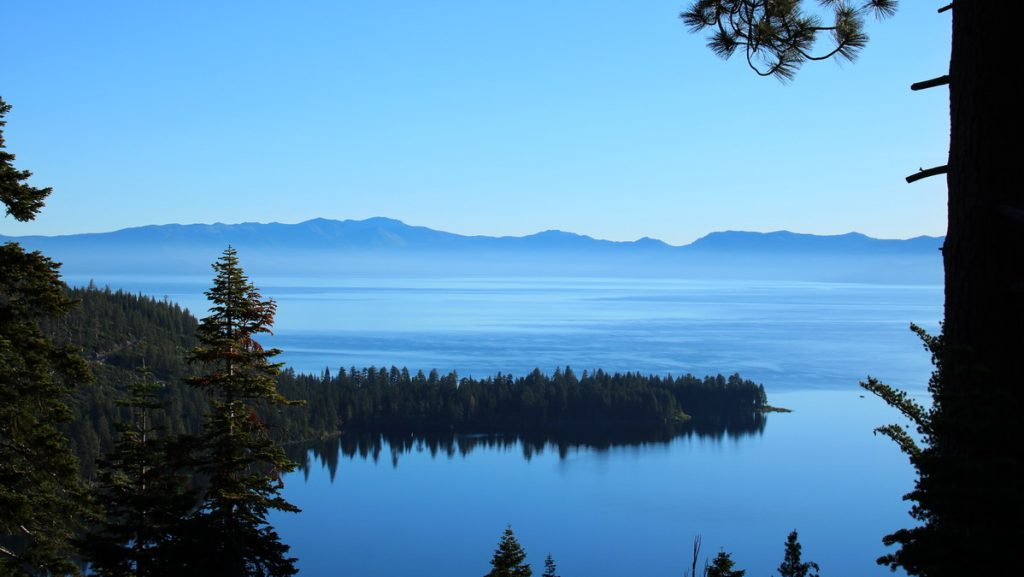 Day 11-12, Coloma and the American river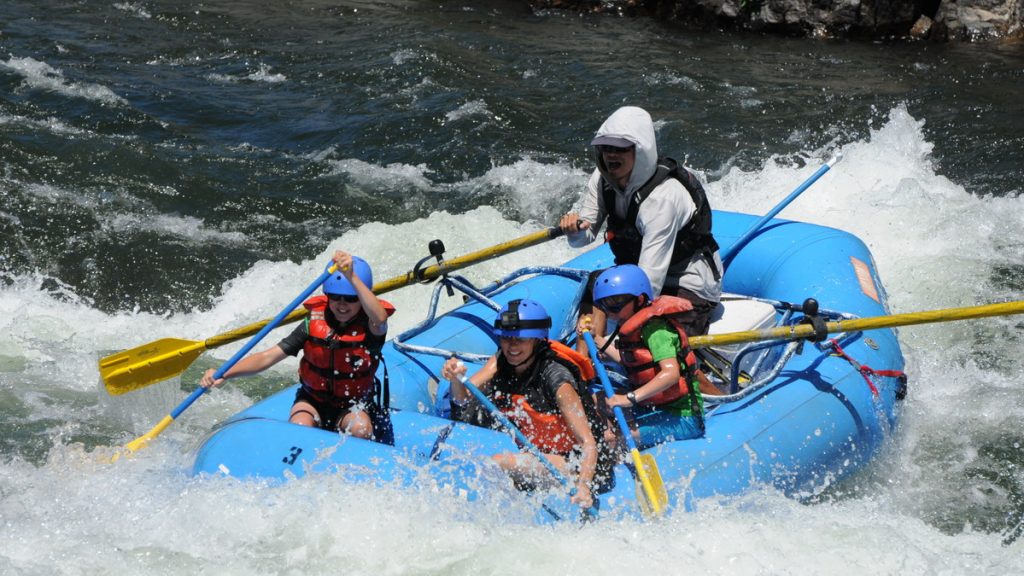 Day 13-14, Lassen Volcanic National Park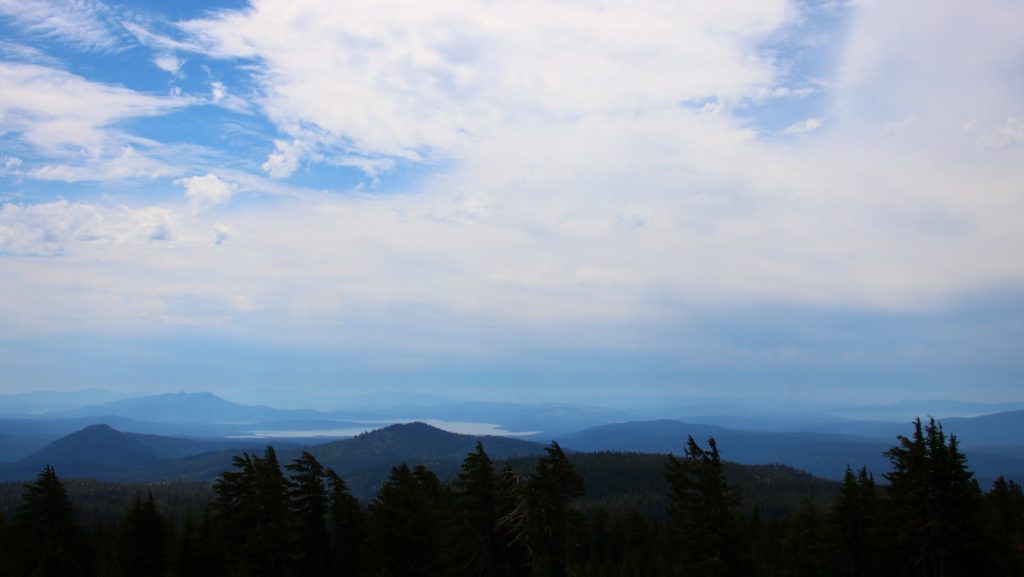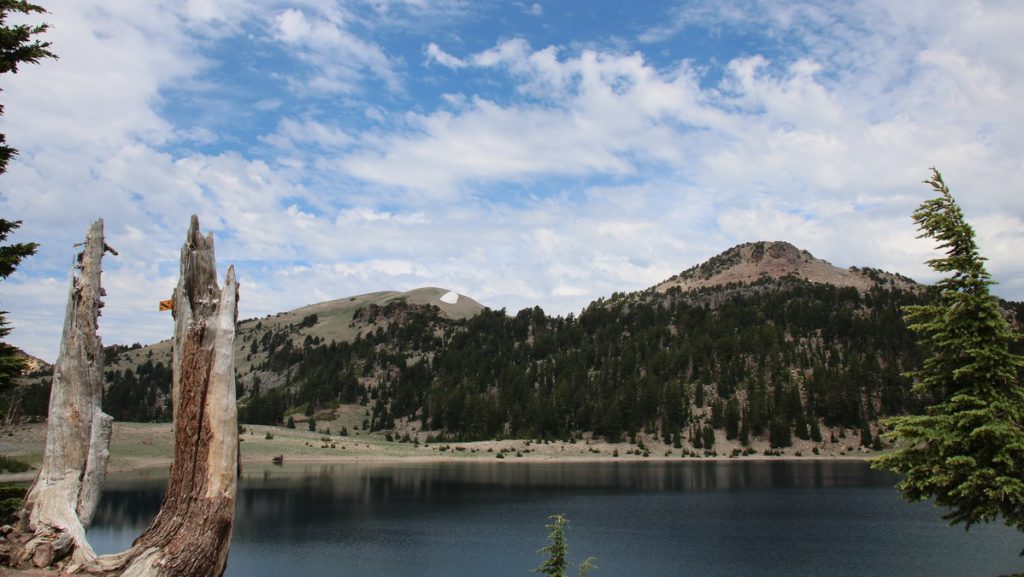 Day 16-17, Crater Lake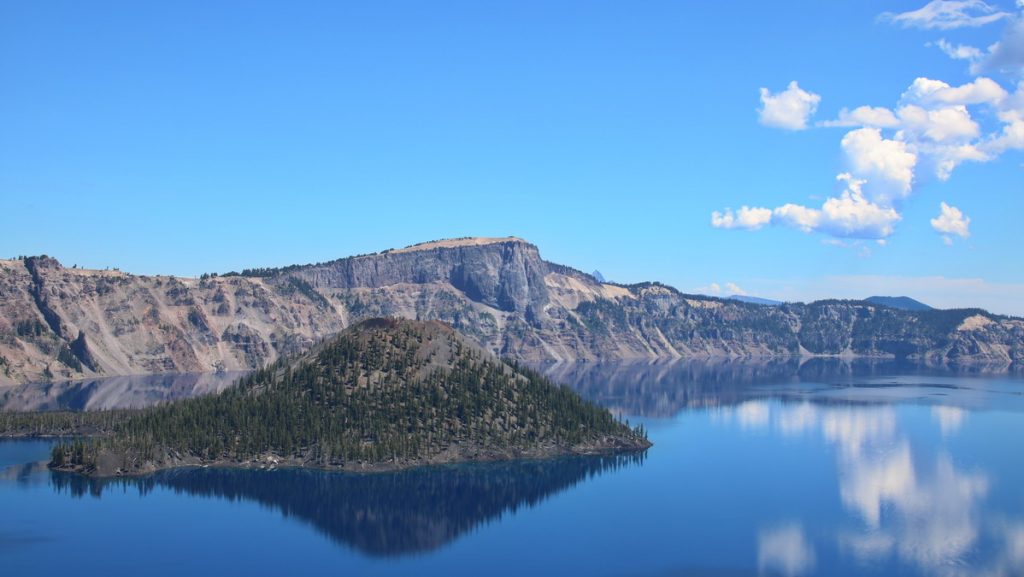 Day 18-19 Redwood parks on the Pacific coast