This is our experiences renting and driving an RV from Cruise America in USA for four weeks in July 2017.
Click here to see our itinerary, where we stayed, and our impressions from a great tour of the impressive American west, a paradise for road trippin'.
We had no previous experience driving an RV. We discussed the pros and cons with the travel agency in Denmark that we used, DanExplore, where Rasmus was a great help. The price would be the same for staying in hotels and driving a car. With the RV the kids would have the same home every night, we would not need to pack and unpack every night, and we would be able to stay in campgrounds. The warm evenings around the firepit sounded great. And for us it was helpful to have a refrigerator so that we could stock up on gluten free groceries for Tobias.
There are several large rental agencies in US. We were recommended to use Cruise America which provide RV's in the lower end of the price range and with a maximum age of five years.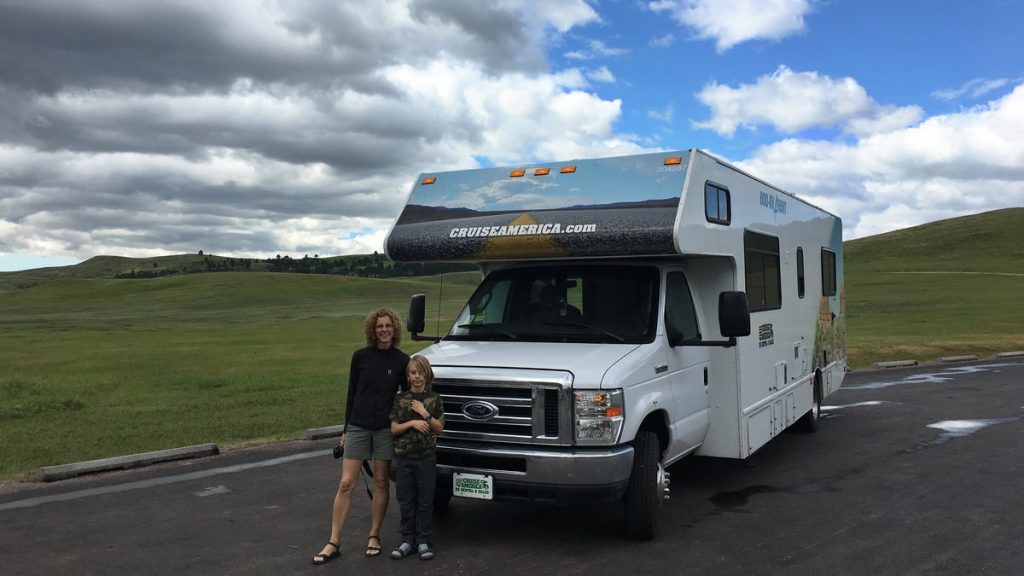 Pickup
For safety, Cruise America require that customers from Europe sleep at least one night before picking up the vehicle. It can not be picked up in the morning. We were given a telephone number to call to arrange the pick up time. After some difficulties getting through, we were assigned a pickup time at 16:00. We would have preferred an earlir pickup to spend the day driving north from Denver.
The Cruise America office in Denver is in a shabby area outside the city. We had to wait some time to be served, and again while the RV was prepared for us. When we were finally presented the RV, we could see that it looked old and very used. We were giving an introduction to the operation of the RV. Most importantly, you need to know how to connect electricity, how to fill the water tank, and how to remove used water.
The introduction takes about an hour, and after that, we were ready to take off. A 30 foot Cruise America RV is a heavy and slow vehicle! The experience behind the wheel was much less comfortable than the Ford SUV we had rented for the days we had in Denver. The engine noise level is very high, and it was very difficult to have a conversation with the kids behind us.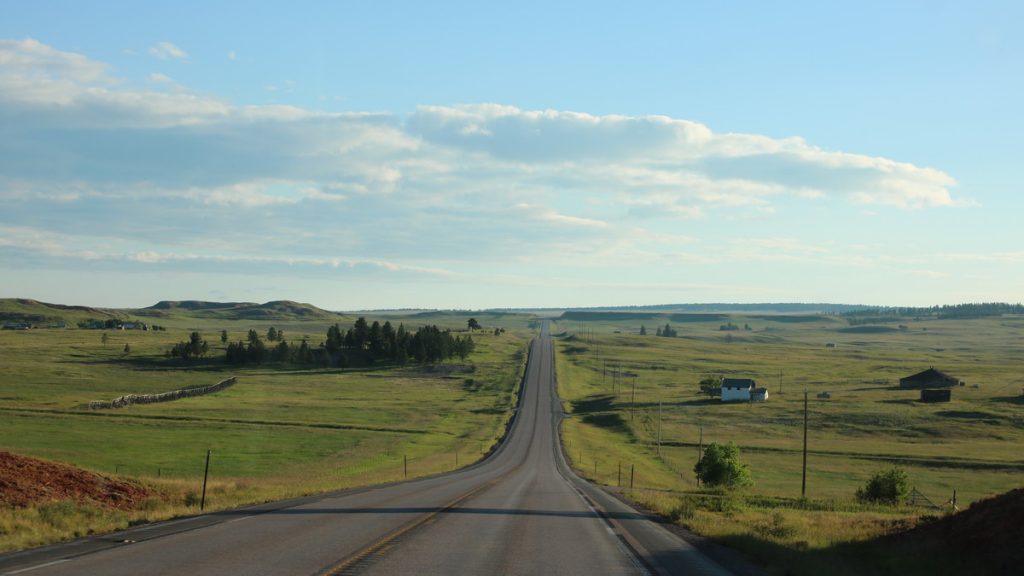 On the road
We quickly realised that we would drive 10-20 mph less than the speed limit to manage the noise level. And acceleration is really slow. It took several minutes to reach cruise speed on large highways.
Travelling with children worked really well with the RV. They new where they would sleep every night and that comfort made them relax more as we travlled to new places. While driving, they could sit at the table in the RV and read, draw, listen to ebooks or relax. They enjoyed the space around them.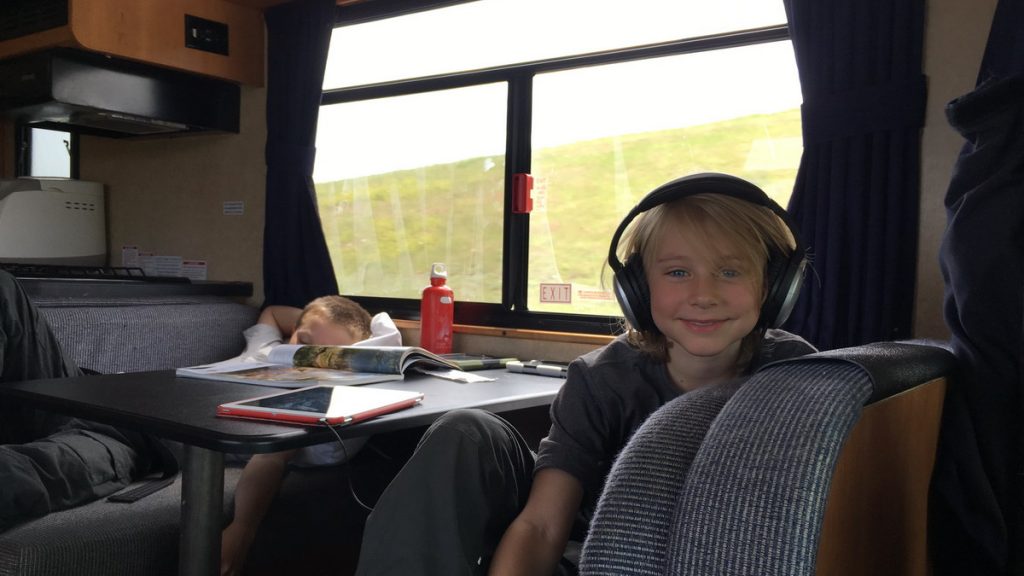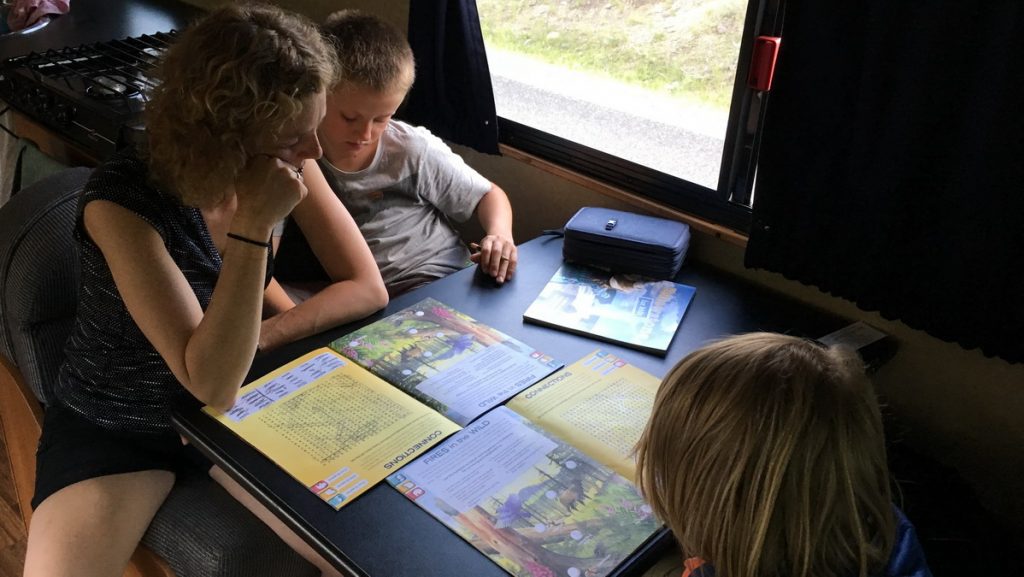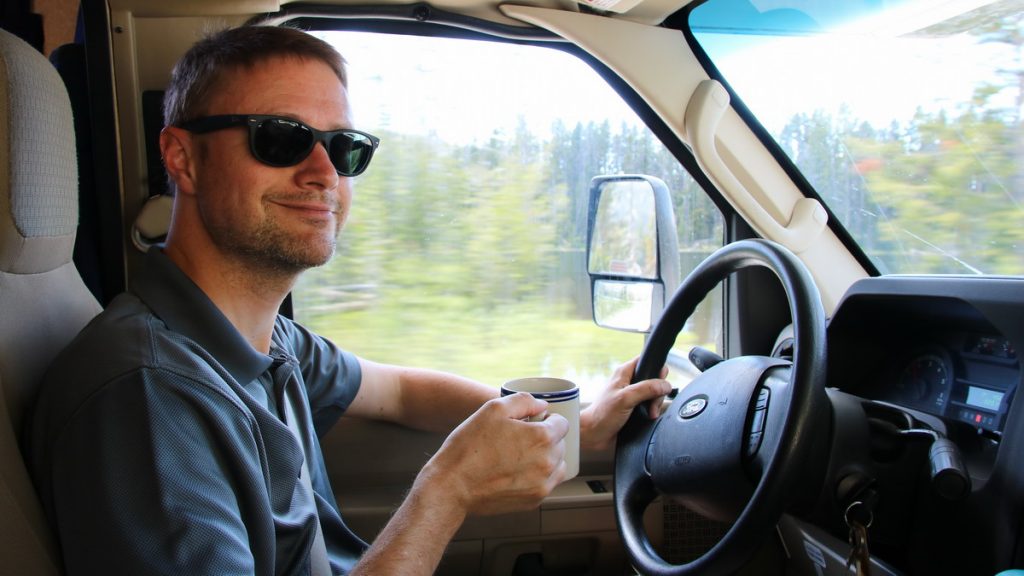 RV's cannot go everywhere due to size
Due to the size of the vehicle, some road are closed for RV's. We met roads closed for RV's in Custer State Park, Yellowstone and Monument Valley. And in other places, traffic density in the summer was so high, that the parks had decided to close certain areas for RV's to reserve the space for smaller vehicles. So driving an RV will also mean that you may miss places you would have liked to see.
The size can also make it difficult to find parking in the more popular places. In Yellowstone we often needed to circle a bit to find a place to park near a view point or a picnic area.
You don't notice the size when driving highways, but in cities you notice that it is big and moves slowly. Renting and driving an RV in USA has its limitations.
Life at campgrounds
The campgrounds in the American national parks are truly amazing! You stay with plenty of space around you, immersed in the nature of the place. We really loved staying this way. There were fire pits and tables with benches on every campground, and we would have a fire most evenings, toasting marshmallows and reading with the kids. We bought camping chairs in Walmart and used those around the fire pit. The RV also comes with a camping table, but we didn't use it.
We also stayed at private campgrounds out of the national parks. Fort Welikit in Custer was great and similar in experience to the national park campgrounds. We found that the KOA campgrounds were not for us. There is less space between sites, and the focus is more towards services like swimming pools. Lots of folks seem to like these, for us the national park campgrounds worked better.
The RV has a lot of cargo space. Inside the cupboards had plenty of space for our clothes and gear. In addition there is a very big cargo space at the back that is accessed from the outside. In there we had the chairs and tables, stocks of beverages and food, fire wood, shoes..
With the RV it is also easy to get an early start. On several days, we would like to be out for sunrise. All we needed was to unplug the vehicle, gently wake up the kids, and we would be on the road. We would find a nice spot for breakfast when it suited us.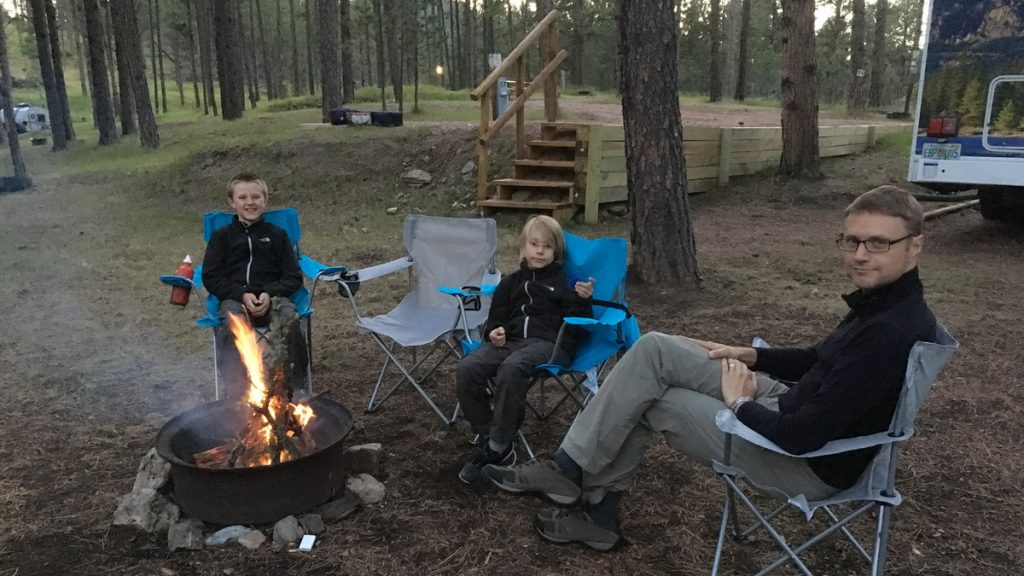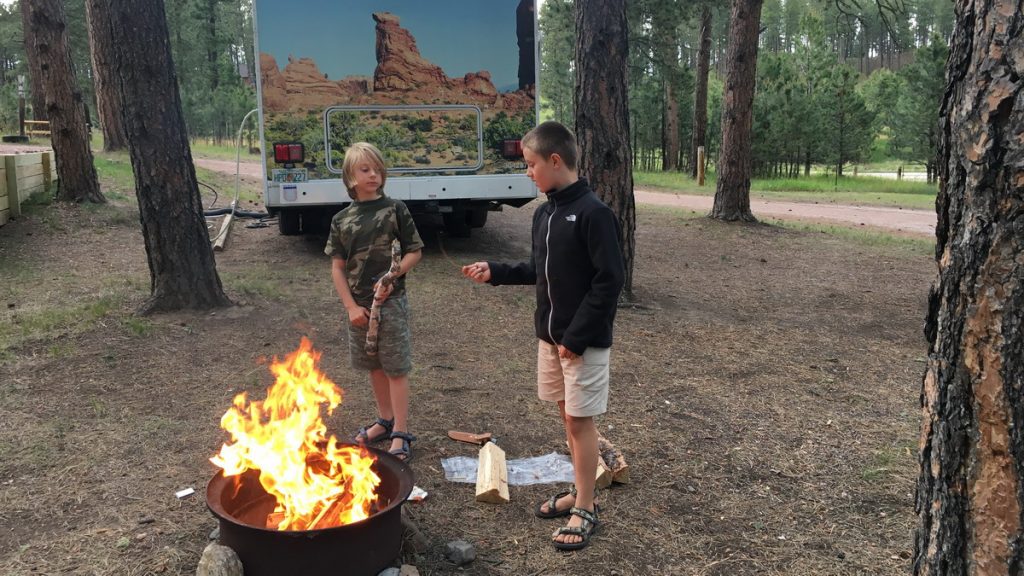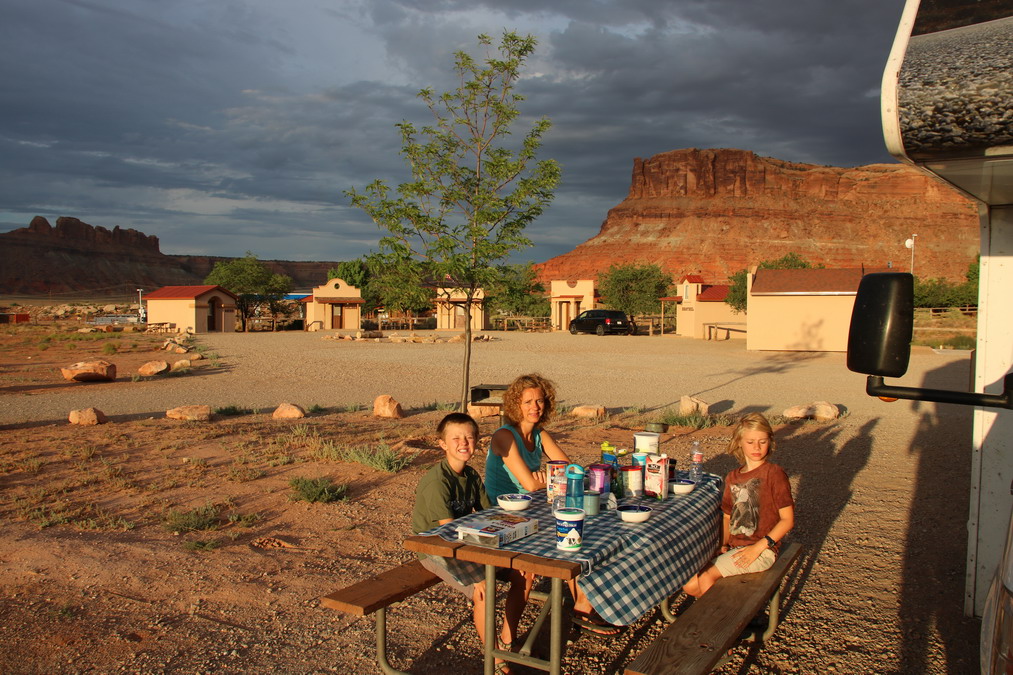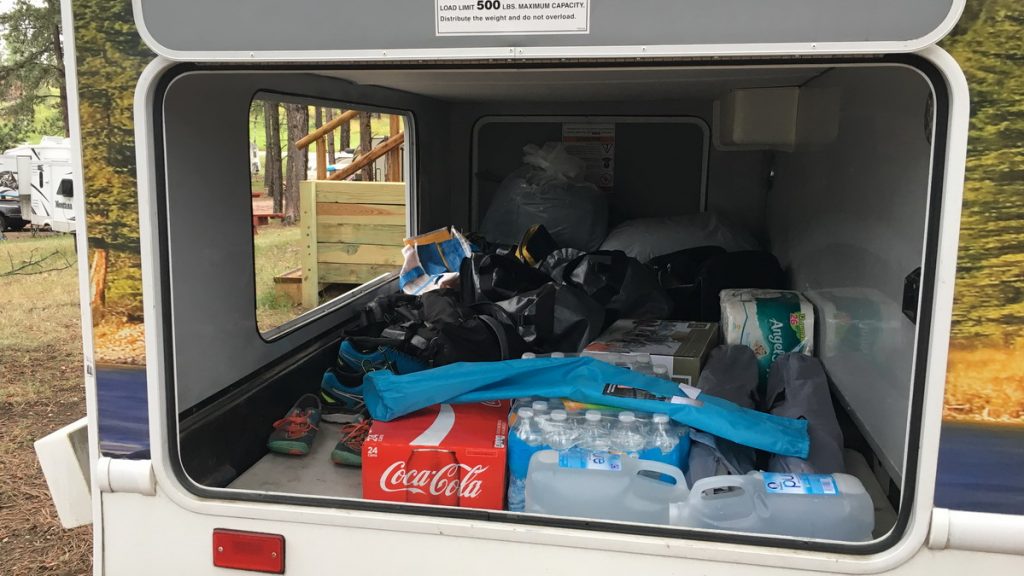 Breakdown
We spend our first day with the RV driving north to Custer State Park in Sout Dakota. As we reached the city of Custer, we pulled in to fill the RV. And then it wouldn't start. We were simply unable to start the engine again. We felt silly, but after a lot attempts and some swearing, we called Cruise America for help. They arranged a local mechanic to come help us. He was there within an hour of waiting. He was able to start the vehicle, but told us that it was worn down. The transmission was unreliable, and he wouldn't recommend us to go any further.
As the engine was on, we managed to take the RV to the campground. Then we spent the following days on the phone. The Cruise America customer service employees did not have the mandate to take action to help us. Only with the help from our agency in Denmark would Cruise America after two days provide a replacement vehicle for us. We missed Badlands national park that we had really looked forward to, and instead had some days of stress. We were truly not impressed with Cruise America.
The replacement vehicle was as worn as the first, but it did not have a total breakdown for the rest of our trip. But the electricity system (including air conditioning) broke down in Moab, Utah. It was 42 degress celsius, but we would be leaving Moab in a few days. Cruise America gave us the possibility to take it to a local garage and wait there while they worked on the vehicle. We did not want to waist more time, and decided to live with it.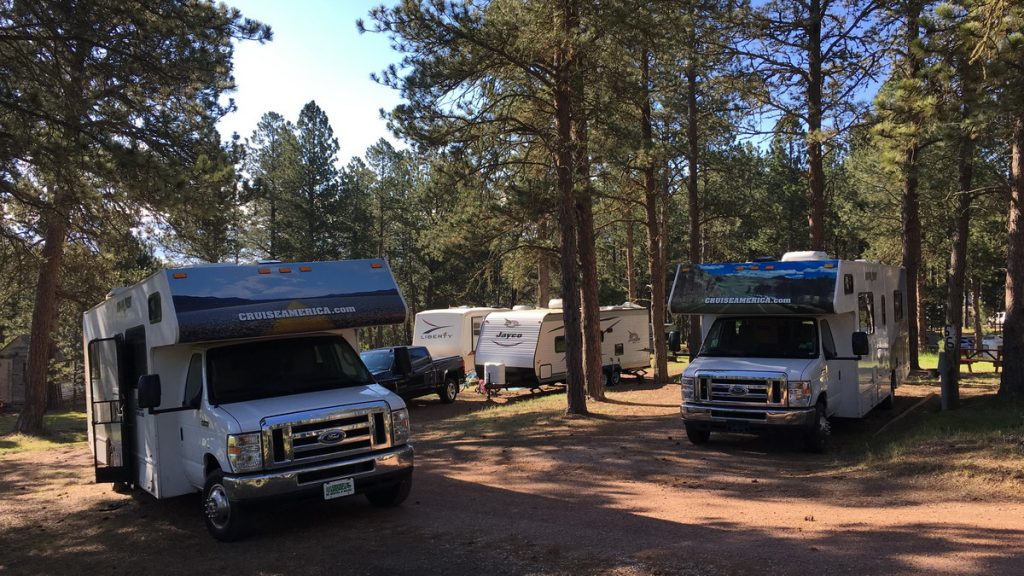 Gasoline
The RV went 4 km on a liter of gasoline. The tank was 25 gallons, equal to 100 litres, so a simple stop to fill the tank took a while. It is a big tank to fill! And gas ended up representing a substantial amount out of our total budget for the trip.