Renting a car and driving in Lebanon was a good experience. We travelled on a road trip in 2023, and you can find our itinerary here.
We rented a Nissan Micra with manual gearbox directly from Avis, to avoid the car rental portals.
Great service from Sixt at pick-up
Before departing for Beirut, an employee from Sixt texted us on WhatsApp with a confirmation of the rental and instructions. We arrived at Beirut airport at 4:30 in the morning. Sixt do not have a counter at the airport, instead we were met by the Sixt employee, as we had been told on WhatsApp.
When we met in the arrivals hall, he took us to the rental car park, where our Nissan Micra was ready for us.
The Sixt employee noted all scratches on the car, made a video of the car, and immediately sent it to us on WhatsApp. We felt in good hands, and didn't take video or photos ourselves.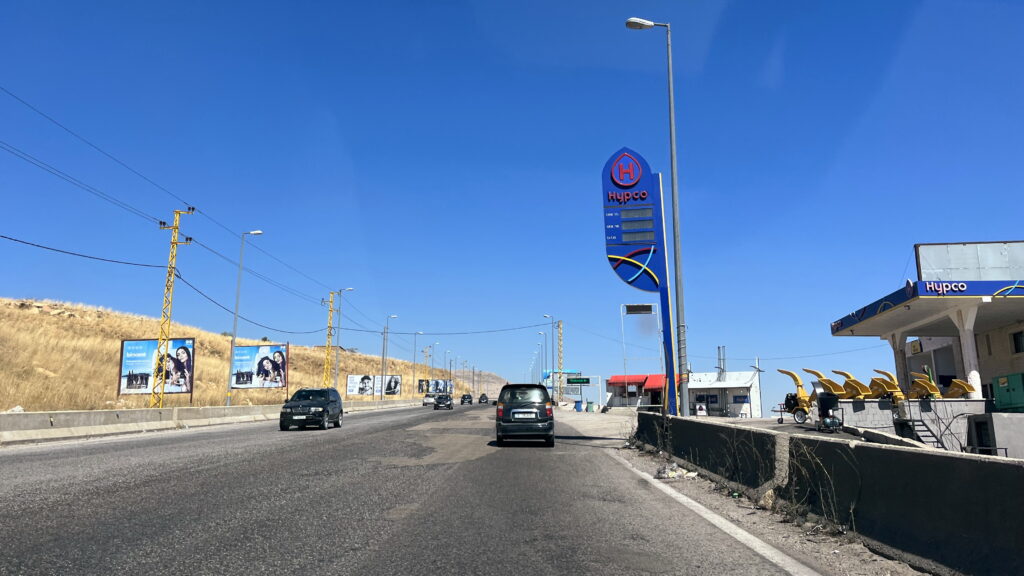 Driving at night
It was 5:30 when we were ready to leave the airport. Some reports we had read, advised not to drive during the night. Due to the electricity crisis, there is no lighting on the roads, and some areas south of Beirut are said to be dangerous. In addition, driving in Lebanon is chaotic and even dangerous, according to some reports.
In lack of better options, we had decided to make it a long day with an early start. We had booked a hotel in Barouk, which was an hour away from the airport.
We left the airport with Maps.Me navigating us towards the hotel in Barouk. The shop selling SIM cards in the airport had a technical problem, and could not sell SIM when we were there.
It turned out the streets were quiet and in good condition. Driving at night had been completely uneventful and had felt safe all the way.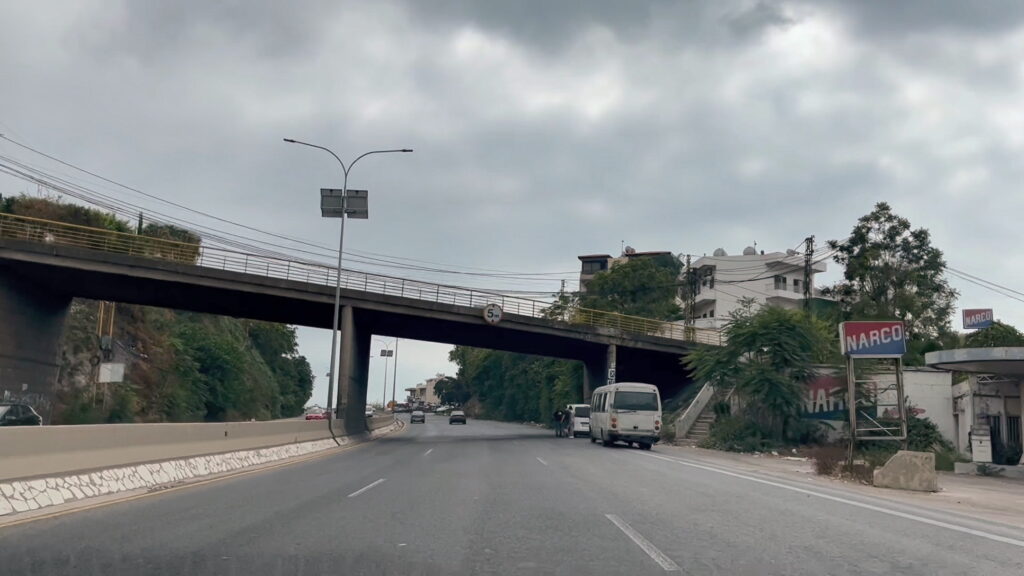 Good roads and sensible driving
The roads we drove were generally wide and in good condition.
In the mountains around the towns Barouk and Ehden, there was not much traffic. On the road from Baalbek to Ehden we only met a handful of other cars. In the Bekaa valley there is lots of traffic, and on the coastal highway traffic is dense.
The Lebanese have a flexible approach to traffic rules, but all drivers are courteous. When you enter an intersection, others will hold back. On a few occasions on highways, we met cars driving in the wrong direction on the shoulder of the highway for a few hundred meters, probably to avoid a long detour. Minibuses also stop to unload passengers at the side of highways, but everyone simply gives way and keeps a safe distance.
We didn't experience aggressive driving. It is rare to use the horn, it is mainly used as a polite way of informing of an overtaking. It seems no one wants to have their car scratched.
Most of the cars on the roads are new, and many are expensive. In between you see old Mercedes and Renault.
We experienced driving as easy and relaxed.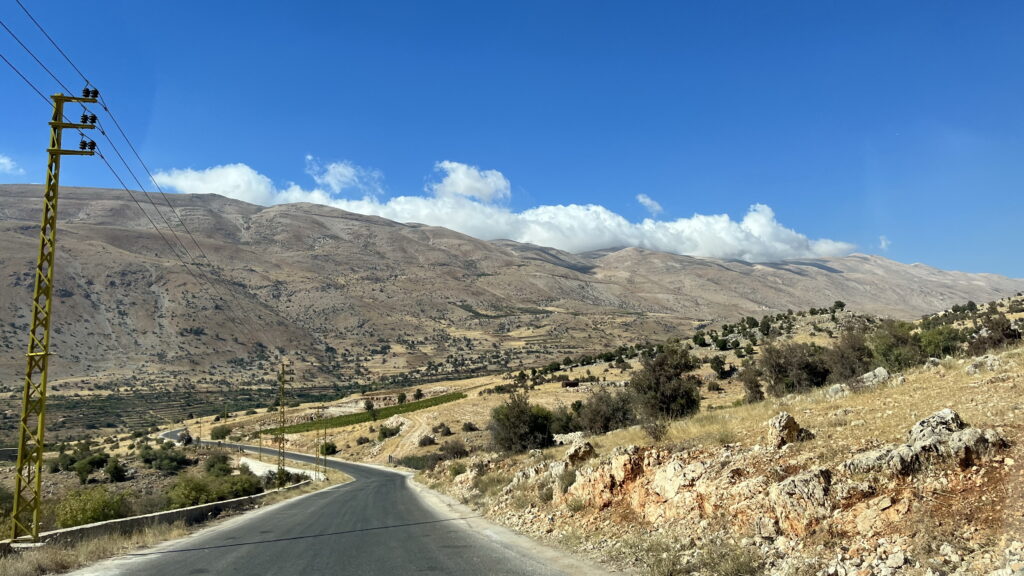 Security
There are many army check points on the roads. It felt as if they were there for the safety of the people, and were not intimidating. There were also army check points in the Bekaa vallay, which was said to be controlled by Hezbollah while we were there.
We were not asked to present papers at any place.
Lebanon was in a dire economic crisis when we visited in 2023, but we did not feel unsafe on the roads, or when walking on the streets. Crime rates are said to be low in Lebanon, and that was also our experience.
We did not visit southern Lebanon or areas where the Danish authorities advised against.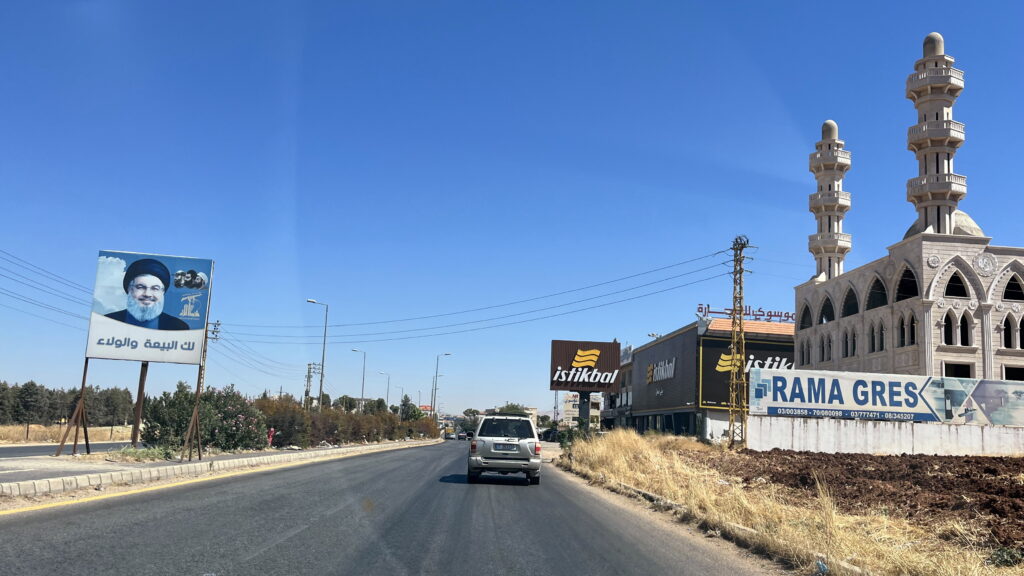 Navigation
After finally finding a place to buy a SIM card, we used Google maps for navigation. We had cell coverage almost everywhere, and Google maps was generally reliable, and easier to use than Mape.me. A few times we were guided to take very informal highway exists, which we avoided. We had some good laughs, though.
Returning the car
We returned the car at the parking where we had picked it up, and again were met by a Sixt employee. He quickly checked the car, and shortly after we were at the check in counter for our return flight.