Skjoldungestien in National Park Skjoldungernes Land in Denmark, is a highly recommended hike. It is a scenic trail that takes you through varied landscapes shaped by glaciers in the latest ice age. It is close to Copenhagen and cuts through lands that have been inhabited and formed for thousands of years. Despite this we found ourselves deep in the natural environment and far from civilisation. We hiked it in June 2020.
Skjoldungernes Land protects areas around Roskilde Fjord that have played an important role in Danish history for more than a thousand years. It is formed by the glaciers of the ice age, and cultivated by humans. It is also an area with small forests, lakes and meadows. Skjoldungestien takes you through these places and feels surprisingly secluded from civilisation.
We hiked Skjoldungestien in National Park Skjoldungernes Land in Denmark in three days in the Whitsun weekend of June 2020. We parked our car between Boserup skov and Roskilde, and hiked to Roskilde where we stopped at the historic cathedral before taking the train to Hvalsø. From there we hiked to Boserup Skov and drove back home. A great micro adventure.
We brought a tent, but were lucky to find vacant shelters for both of the nights. We stayed the first night between Avnsø and Særløse, and the second night at Boserup Skov.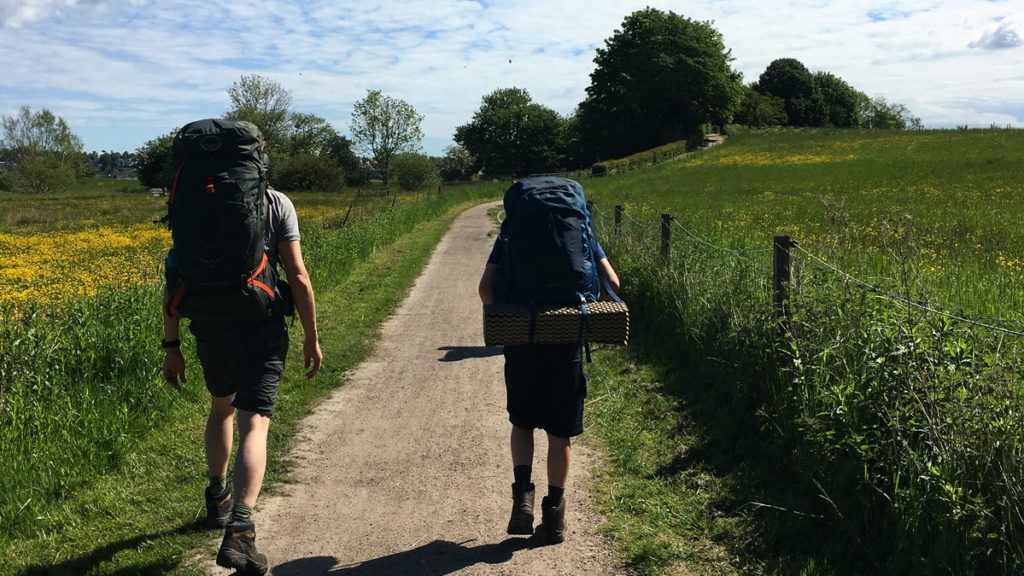 The start of the trail as you leave Hvalsø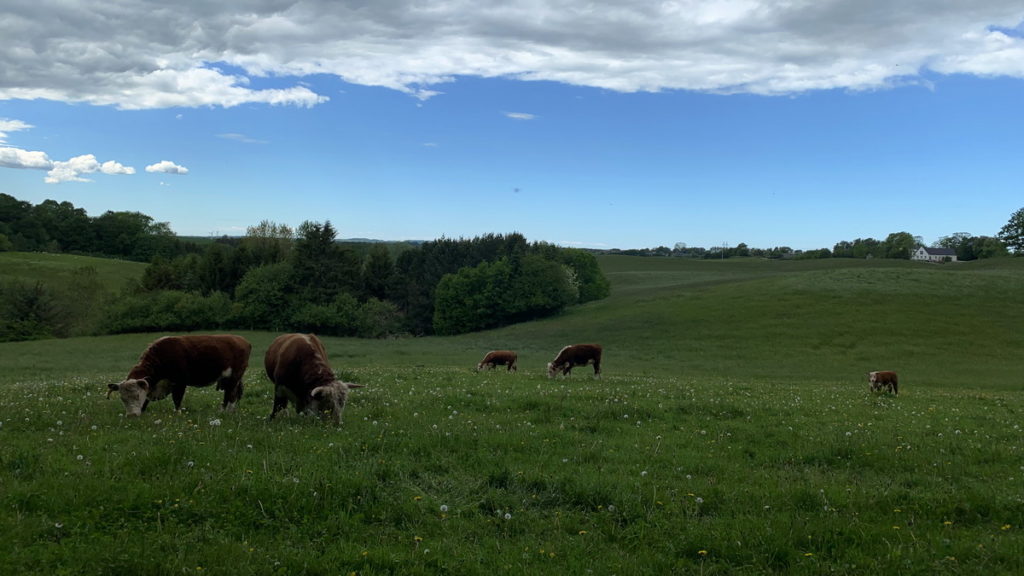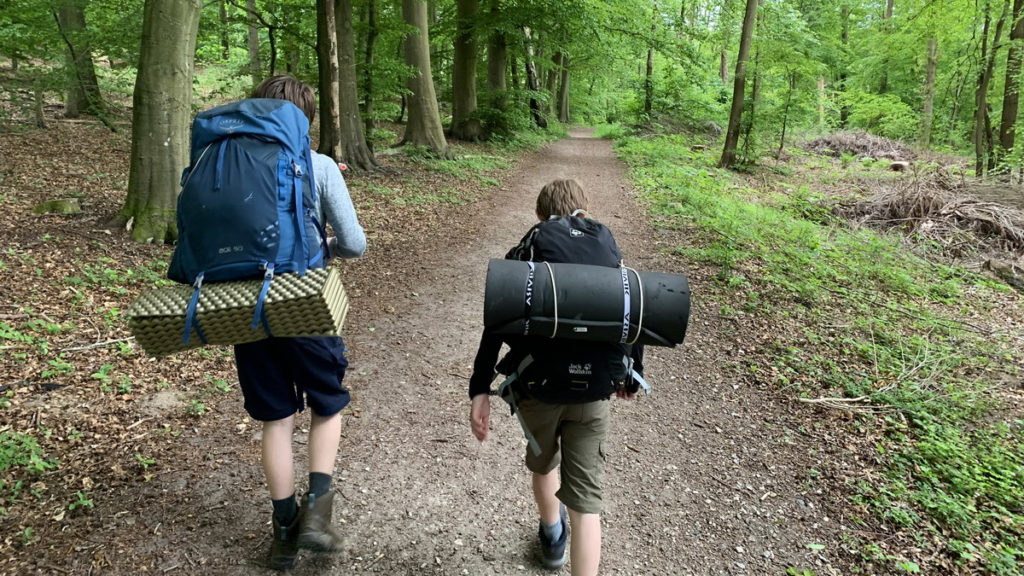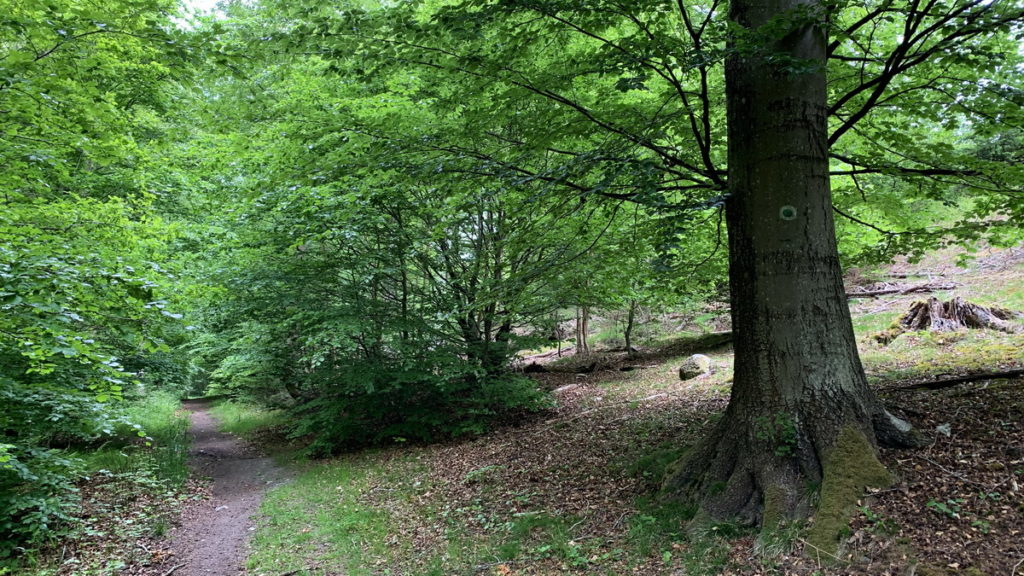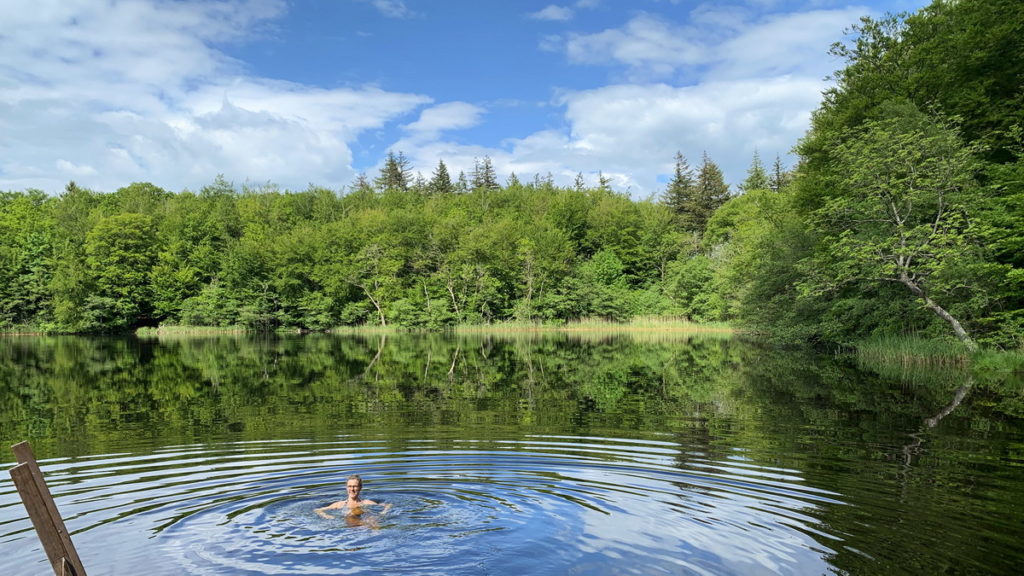 Helle took a dip in Avnsø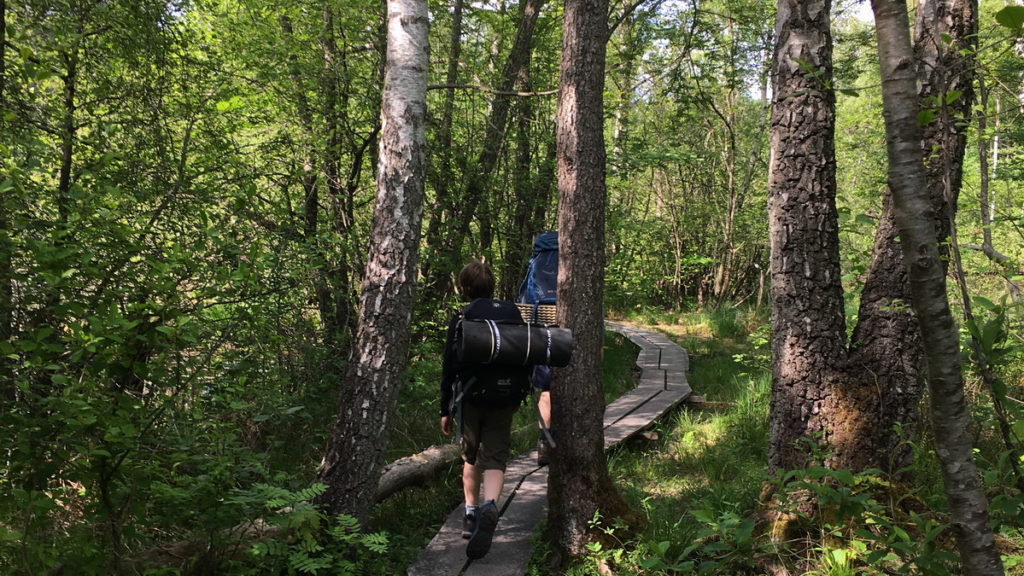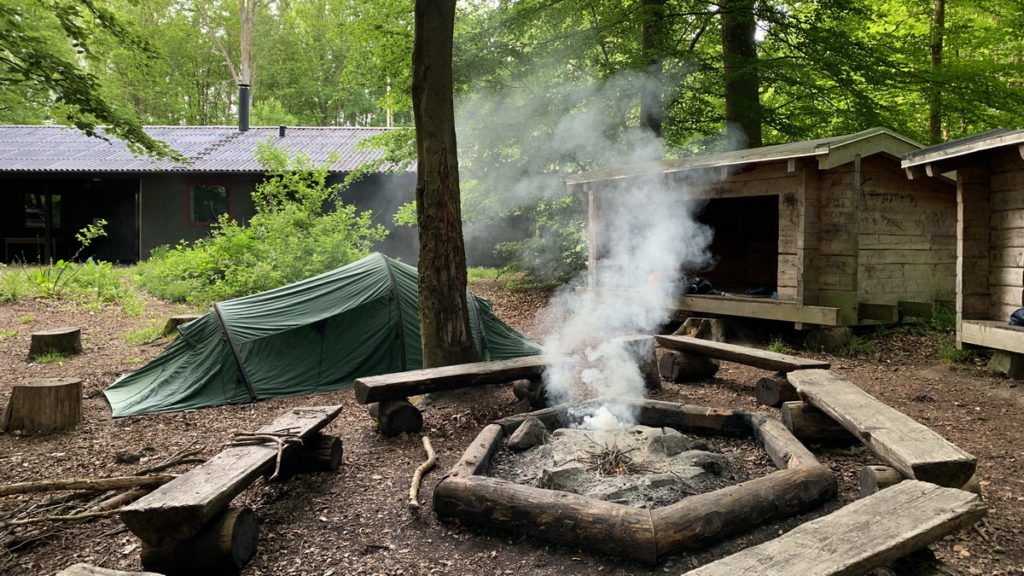 While looking for a campsite to pitch our tent, we came across a campground with shelters that belonged to a scout groups. Some of the scouts were around for a walk, and they invited us to use the shelters for the night.
Nikolaj is very allergic to mosquitos, so we pitched the tent so he could have a place to sleep protected from bugs.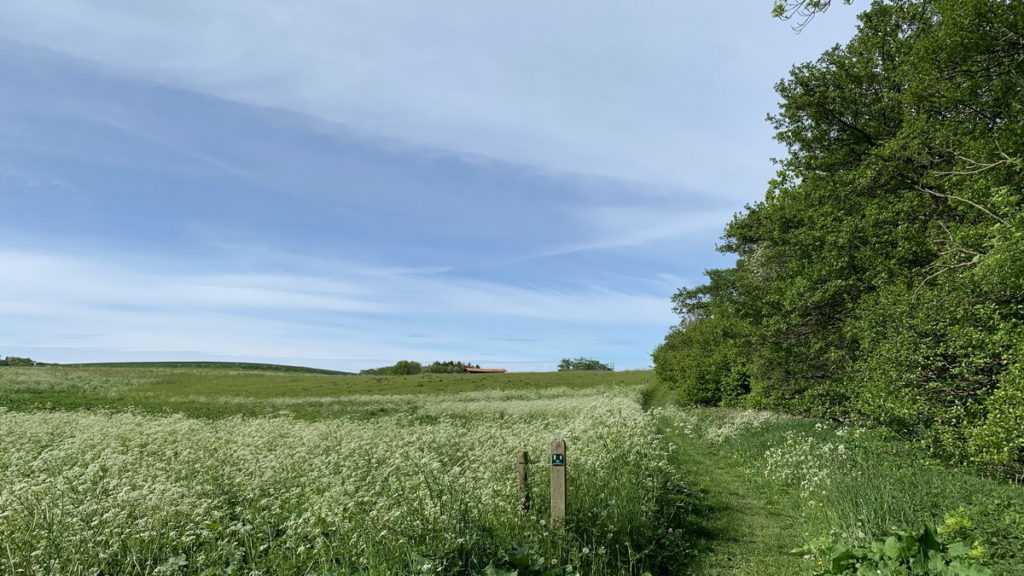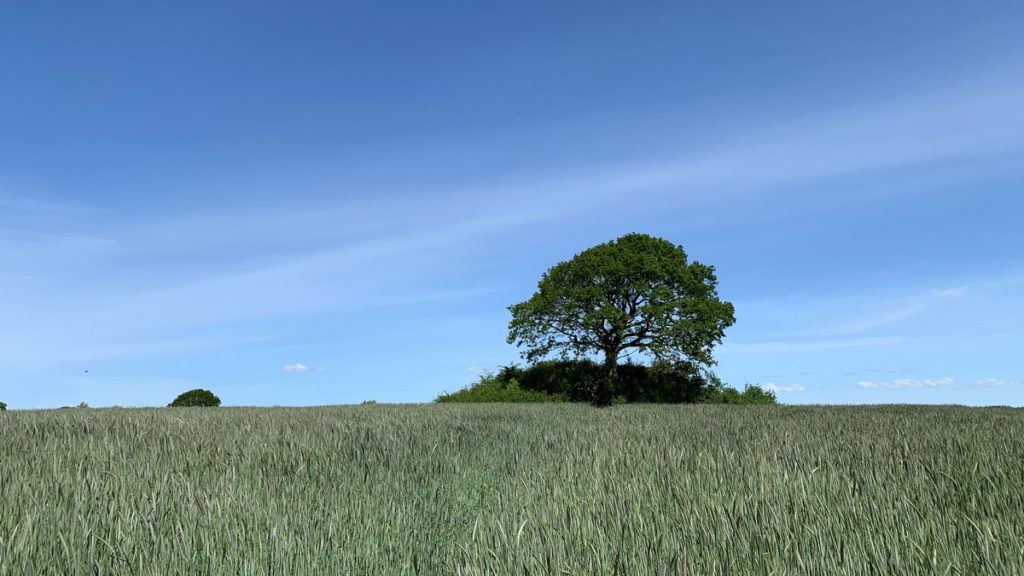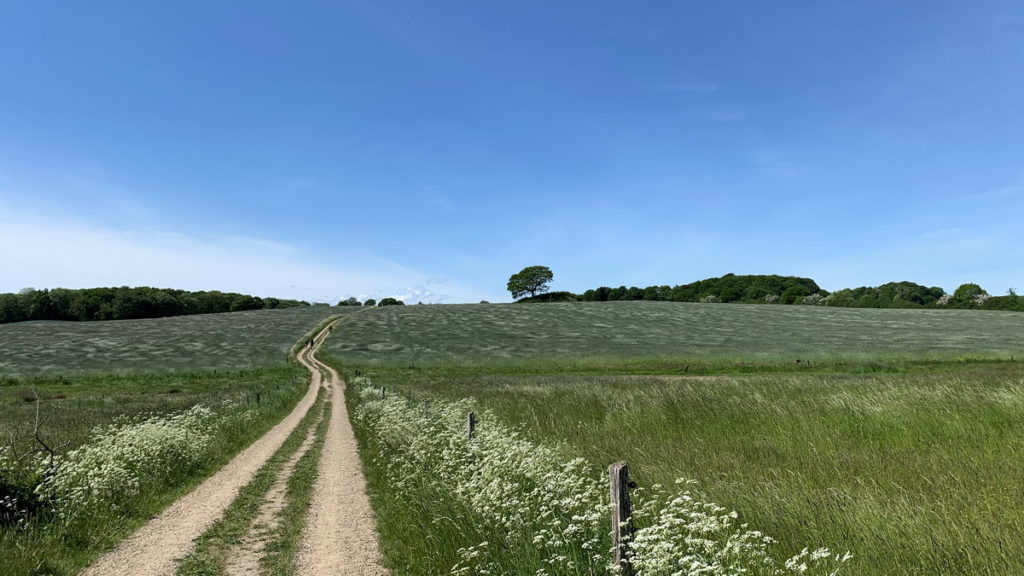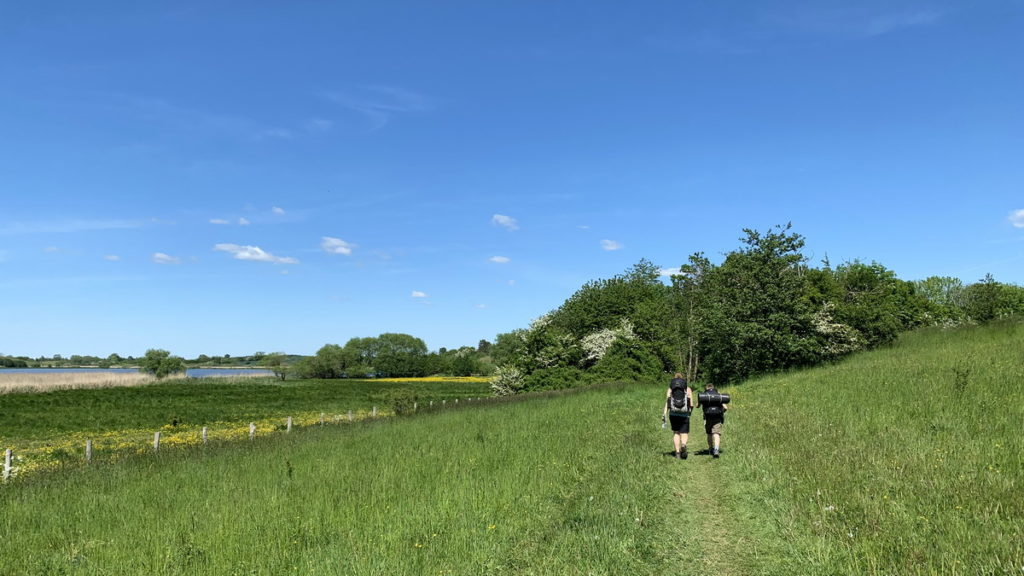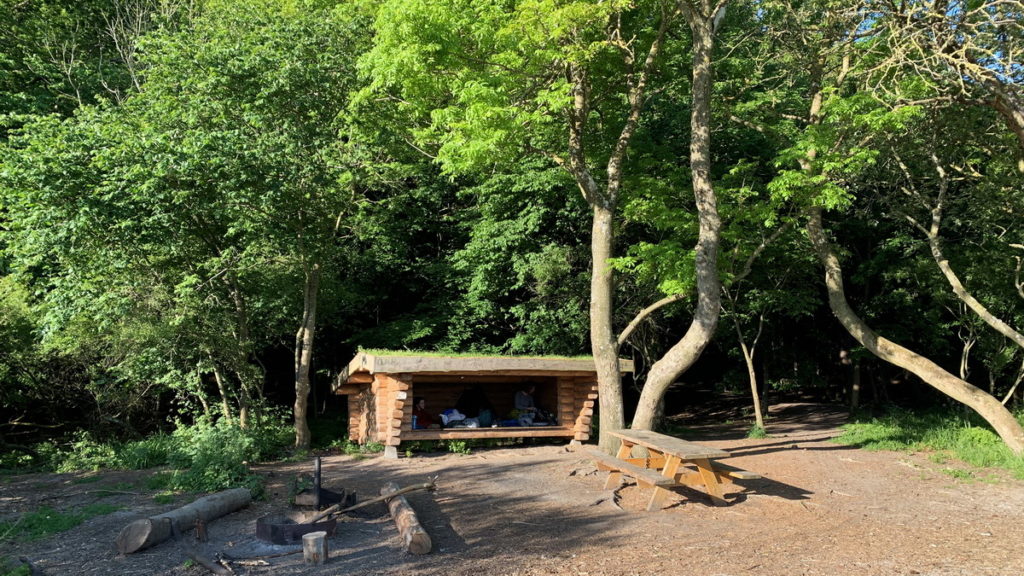 We were lucky to find a vacant shelter for the second night in Boserup Forest, right on the shore of Roskilde Fjord.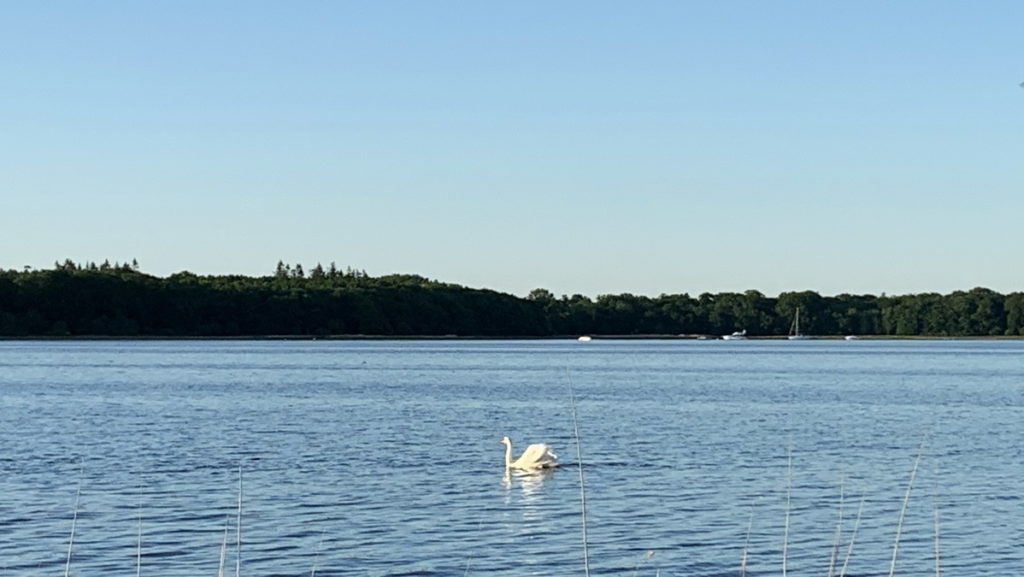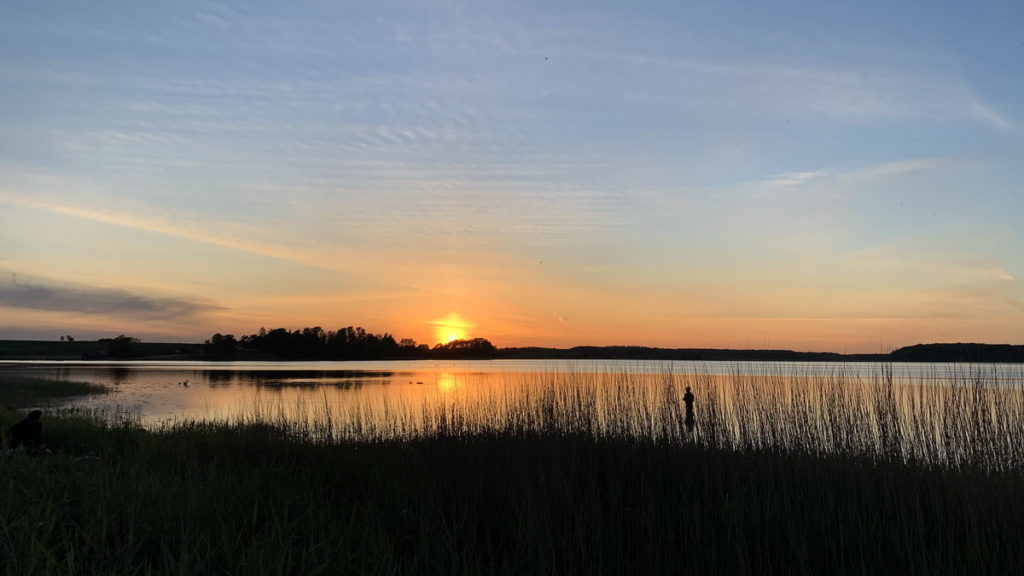 It was a warm evening with no wind, and we felt so lucky to be exactly where we were to enjoy it.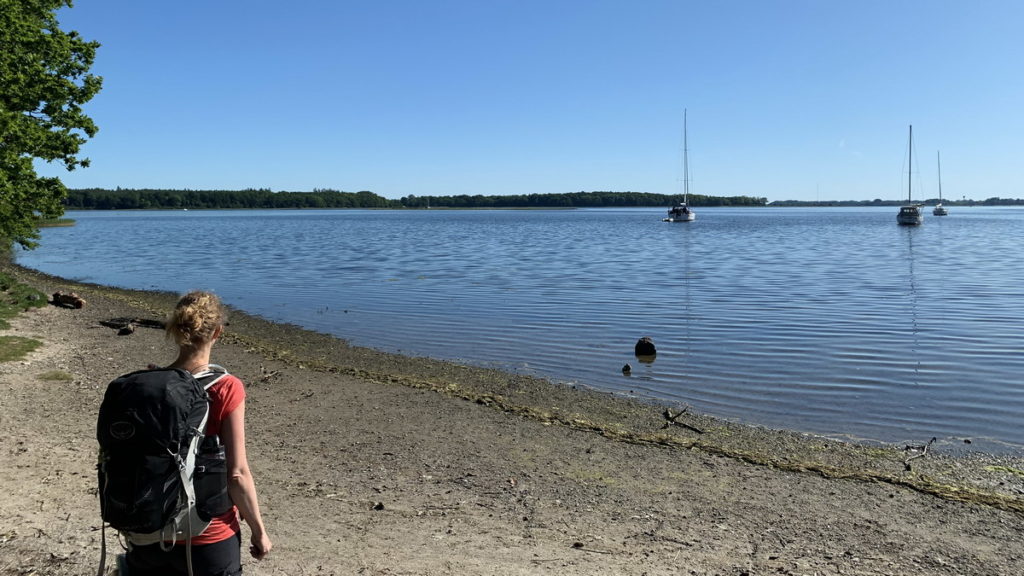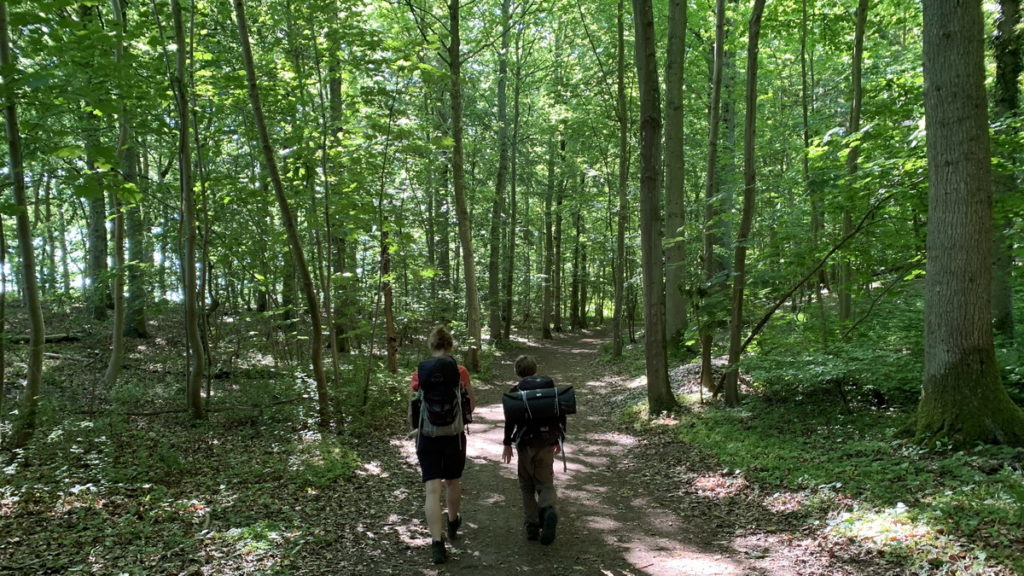 We love hiking. Read about our other hikes here.