In this post we share our experiences from renting a 4×4 car and driving in Iceland.
The post is part of the series we have written from our trip to Iceland in July 2020.
Iceland is a great country for road trips. The roads are good around the populated areas on the coast, and the ring road around the island makes it easy to get around. But don't underestimate the distances, the ring road is approximately 2000 km. Getting around takes time. But you will be rewarded for the patience, with beautiful scenery.
Iceland is very well organised in every way, and there is not much to prepare for. With a EU SIM card, roaming on Iceland is included. We had coverage almost everywhere, and used Google maps and maps.me for navigation.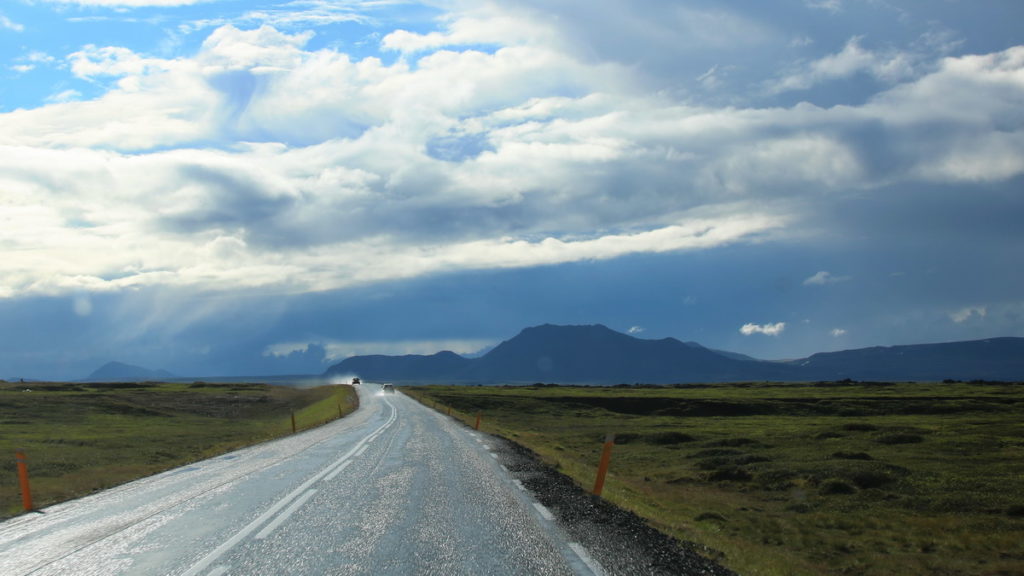 We had expected that there could be far between gas stations, but that wasn't the case. We did however fill the car frequently just to be sure.
Driving the F-roads in the backcountry
Away from the populated areas and in the highlands, not all roads are paved. We drove many of the main gravel roads, which were in very good condition.
The smaller backcountry roads are identified with a "F" followed by a number. All rental car companies only allow you to drive the F roads if you rent a 4×4. We wanted to drive F roads, so we rented a 4×4. Many sights in the backcountry are located on F-roads.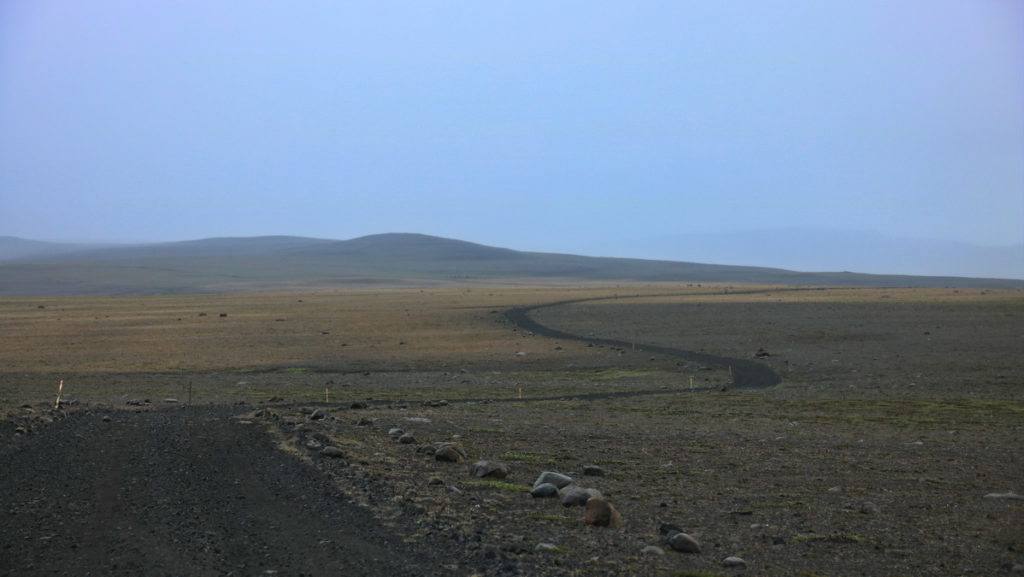 In addition, there are roads that run across the island from north to south, of which F35 is the most used road. It was established as the Kalvavegur road by the first viking settlers some 1000 years ago, when the trail was travelled on horseback.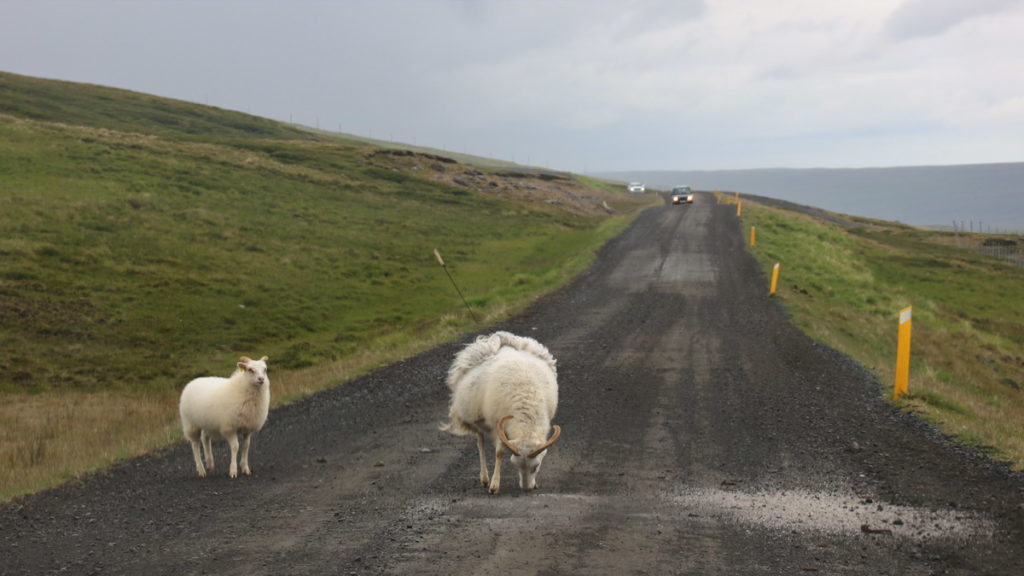 We had read that you need to drive through several unbridged rivers, when driving F35. That was a concern of ours, but reality was that we didn't encounter any river crossings at all. We passed a few bridges that looked new, and it may be that bridges have been build. We drive in July which is shortly after the roads open after the winter, and there could have been lots of melt water still at this time. Go to safetravel.is to check the current road conditions and travel warnings.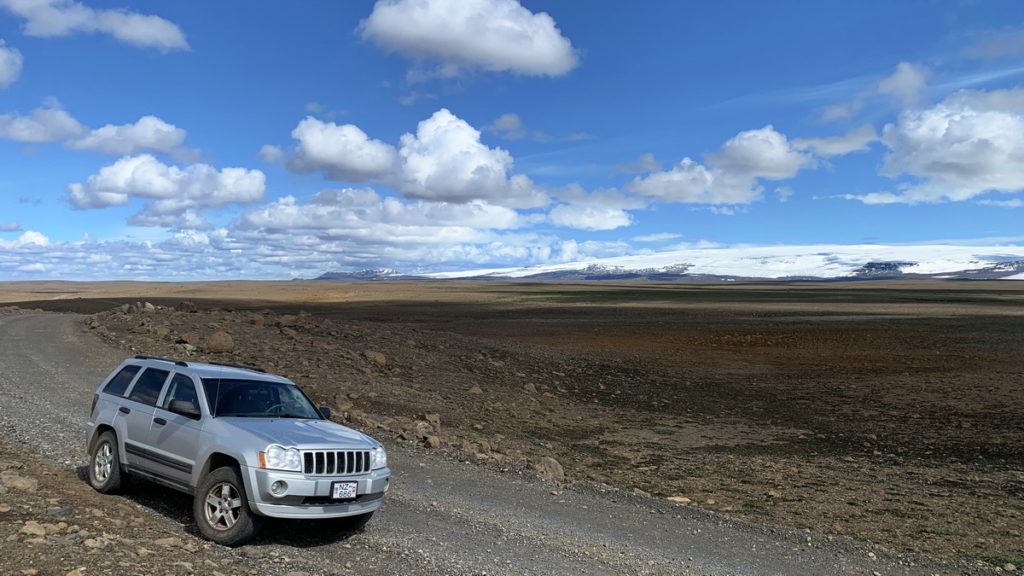 We wanted to drive F35 from north to south. Partly because we wanted to experience the highlands, and partly because we wanted to visit the geothermal areas near Kerlingarfjöll. We were very happy we did so.
Renting a 4×4 car and driving in Iceland on the gravel roads was an experience in itself, and the Kerlingarfjöll area was extraordinary.
Renting a 4×4 from Icerental4x4.com
We searched for rental cars on guidetoiceland.is. This portal has more local agencies than most of the international search engines for car rental. We were traveling with a lot of luggage, so a large cargo area was a priority. The price level for car rental is higher than in many other countries, so we decided to rent an older version of the Jeep Grand Cherokee Laredo from icerental4x4.com.
It is a small agency with an office 5 km from Keflavik. They run a shuttle bus service to and from the airport. It is a budget agency. All in all what we got matched the price we paid, and we can recommend the company. We did have some issues which you find described below.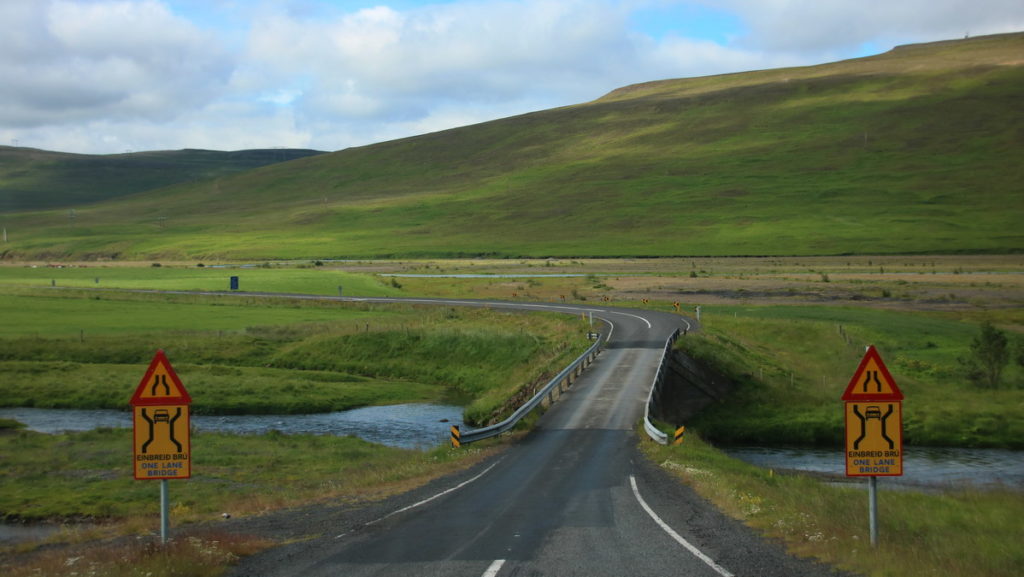 The booking process and the pickup was smooth and efficient. A small hickup was the cleanliness of the two kitchen boxes we had rented. The boxes had gas burners and kitchen utensils, and everything was really dirty and poorly maintained. If we had known this, we had brought our own gear.
The car drove well on the paved roads and very well on the F roads. It consumed a lot of gas, going 7 km pr liter of gas. The price for gas was similar to the level in Denmark.
It did cause us some headaches. Three times we could not start it. The first time was just before a glacier walk, where we needed to use the car to follow the guide and the other participants. Luckily the guide had a set of starter cables and was kind enough to help start our car. We called the agency who told us we had probably left the lights on. The second time it didn't start was after a 45 minute stop at a grocery store. Again we were lucky to find a helpful person with cables. It was stressful, because if it happened at a place with no other cars and no phone coverage we would be in trouble.
It happended the third time after a night at a remotely located airbnb, where again the host happily helped us start the car (thank you!). Finally the car rental agency agreed that a new battery was needed and we drove 15 minutes to a workshop where thay replaced the battery and checked the car. It was a Saturday and it seemed they opened just for us.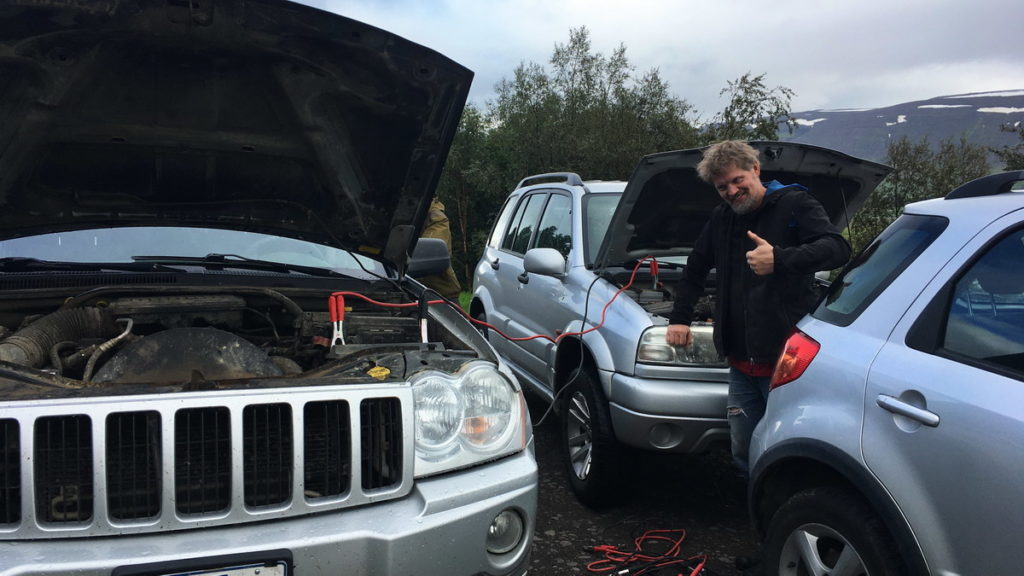 In addition to the dead battery, the car had a few other issues. We reported this to the agency, and they reimbursed some of the cost for this reason. Despite the issues, renting a 4×4 car and driving in Iceland was a lot of fun.