We went canyoning in the Paiva river in Portugal during a road trip in July 2021. We went on a tour with Clube do Paiva. The tour started in Arouca with a minibus ride to a small village. We were three guides and six tourists: Our family and a Dutch couple.
The agency equipped us with wet suits, helmets and harnesses. We wore trail running shoes or sandals. The water was fresh, and in the wet suits on a warm day, the temperature was comfortable.
See more posts from Portugal here.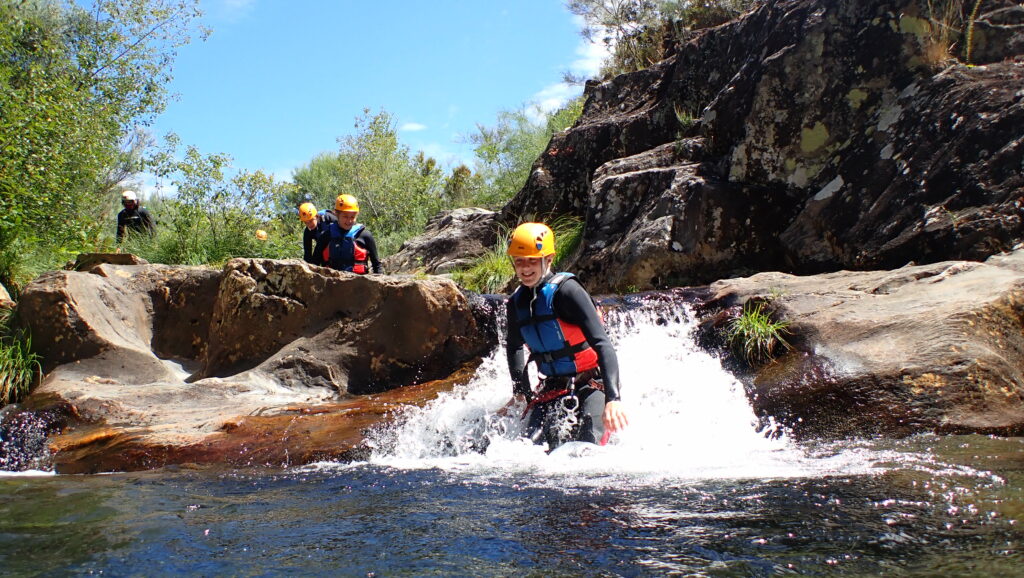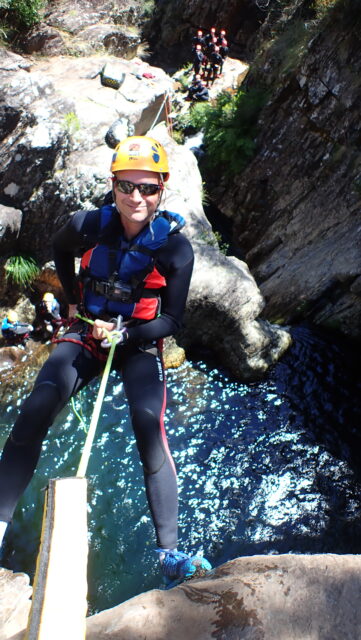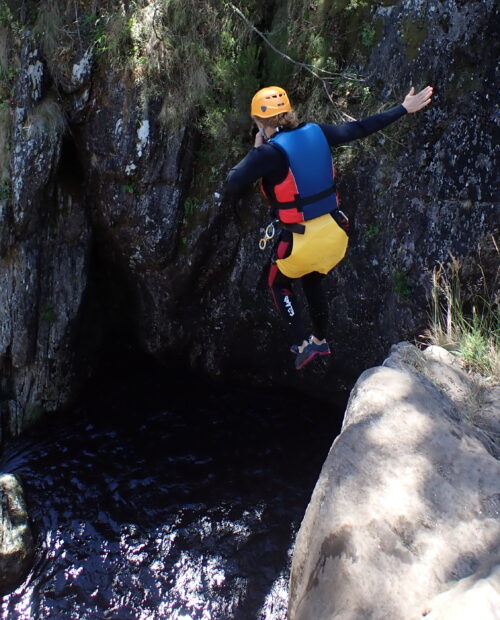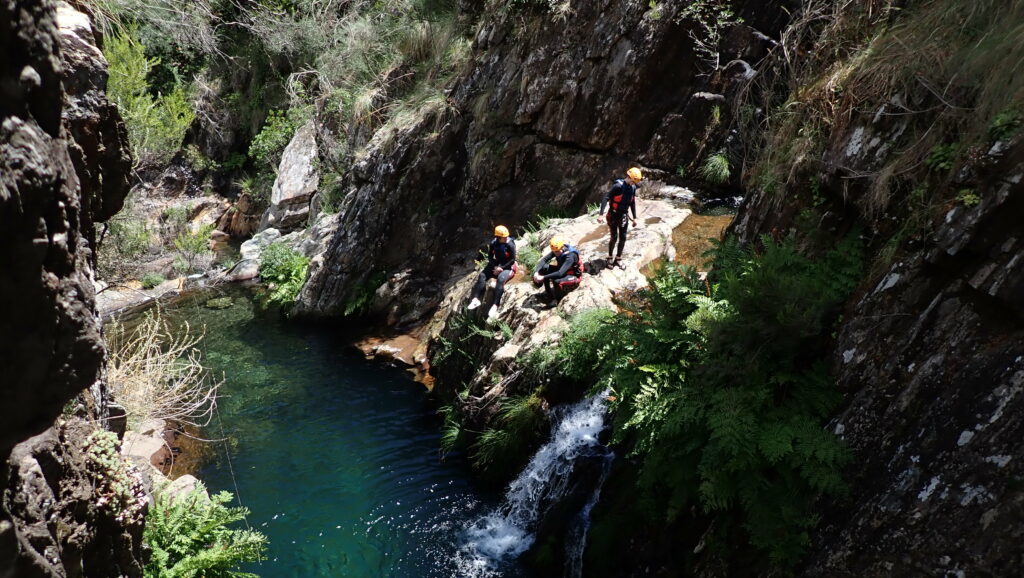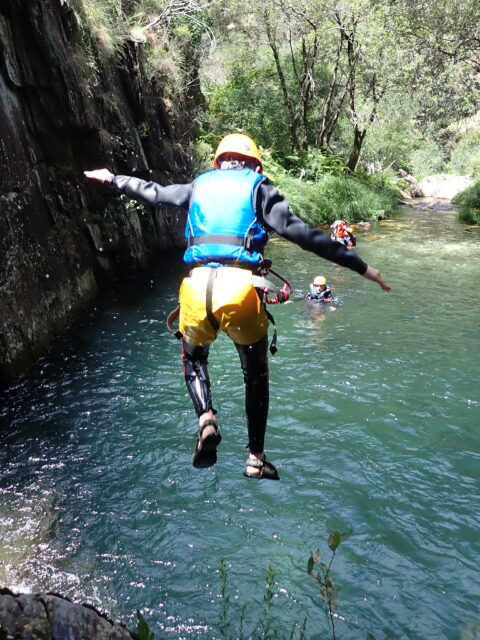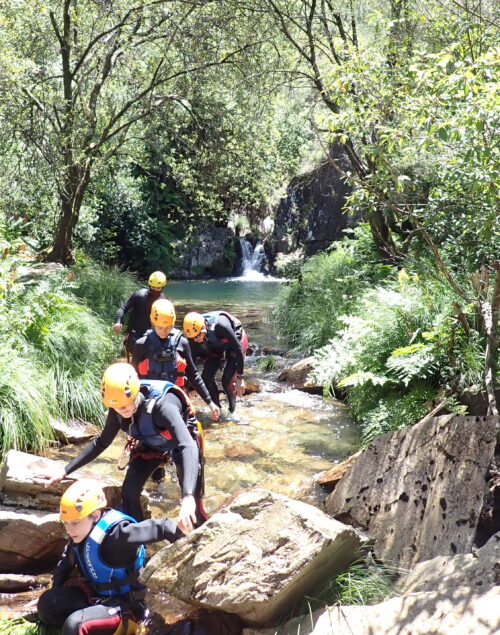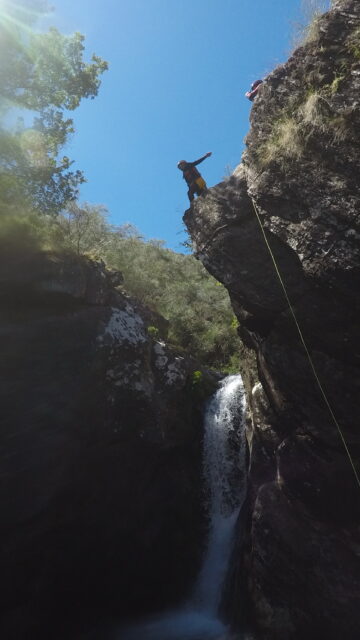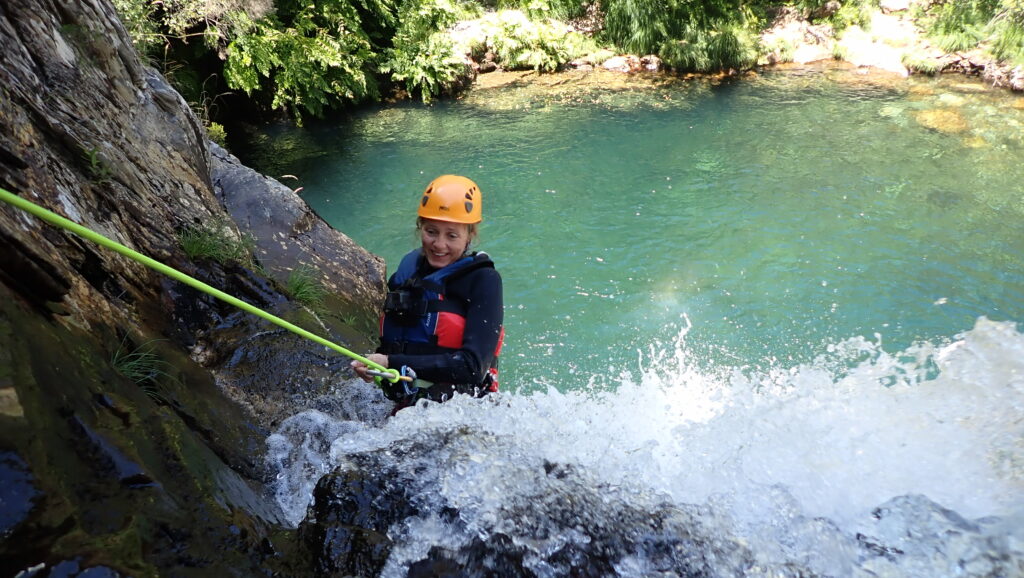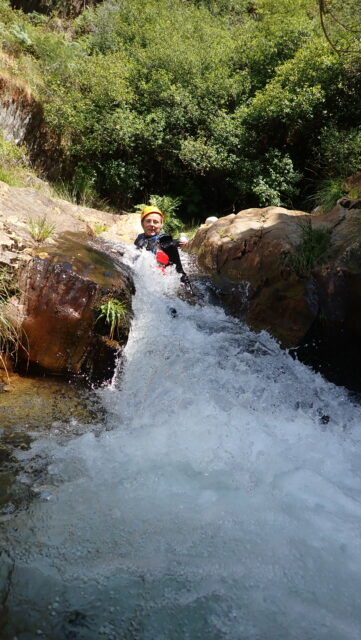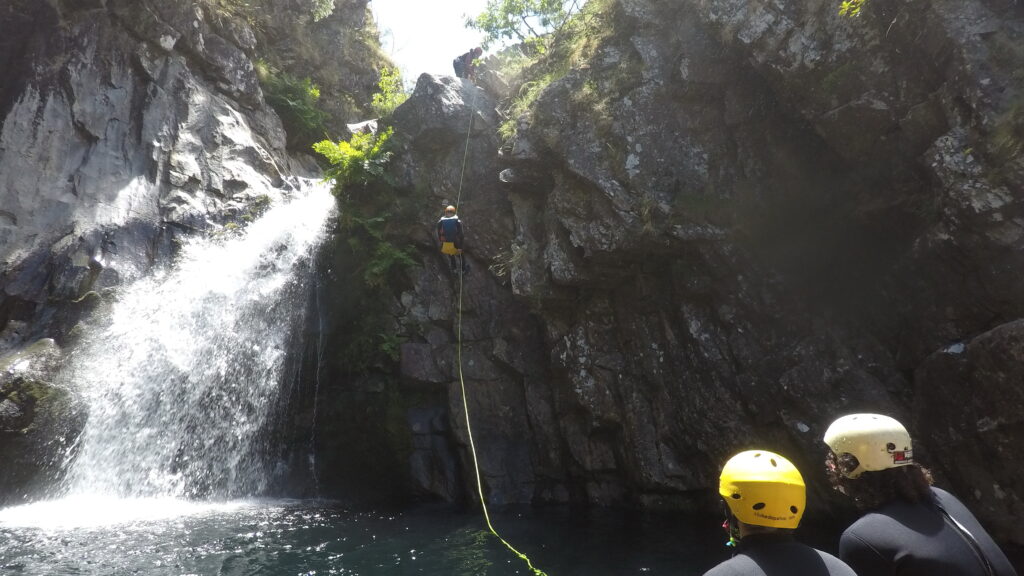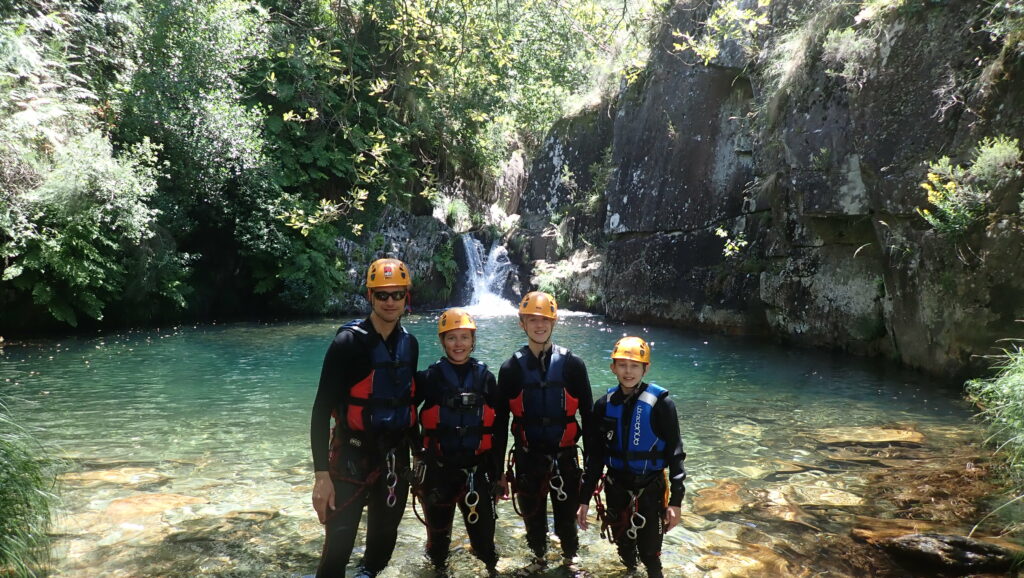 Canyoning in the Paiva river in Portugal ended with a group photo.