We hiked the unique day-hike around Røsnæs in July 2021, on a warm summer day. In 2018, Røsnæs became part of Denmark's Nature Canon, as one of the 15 most beautiful nature sites in Denmark.
The hike is a round-trip at 25 km on a north-western tip of Sealand. We came the night before our hike, and tented on one of the public campgrounds. We started and ended the hike at "Naturrummet". The hike has its own website.
Røsnæs has a strategic location, and lots of military history. Locations with military significance are well-marked along the trail and make for many good, short stops.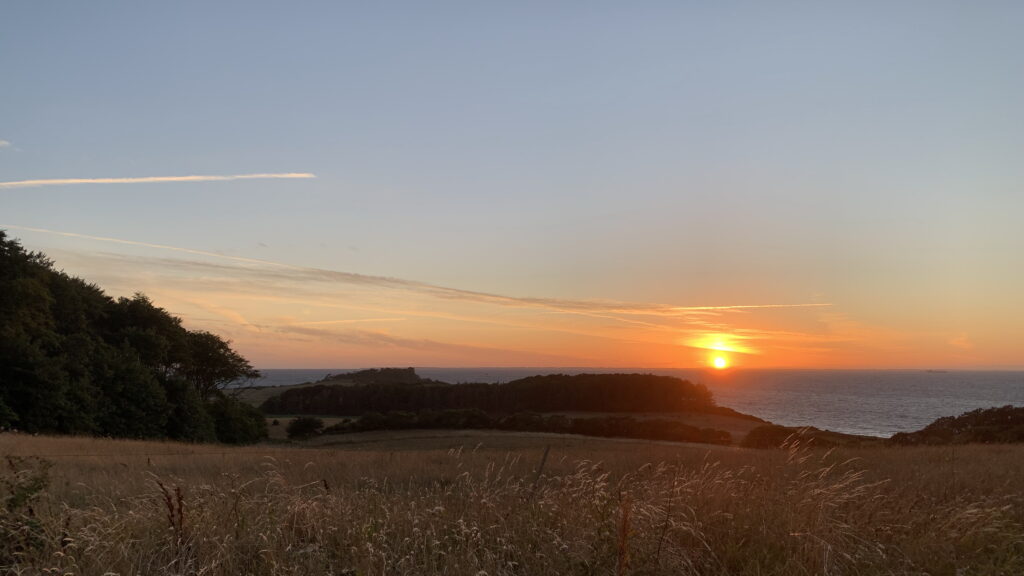 We walked counter-clockwise, starting with the more monotonous northern coast, which is flat with only a few hills.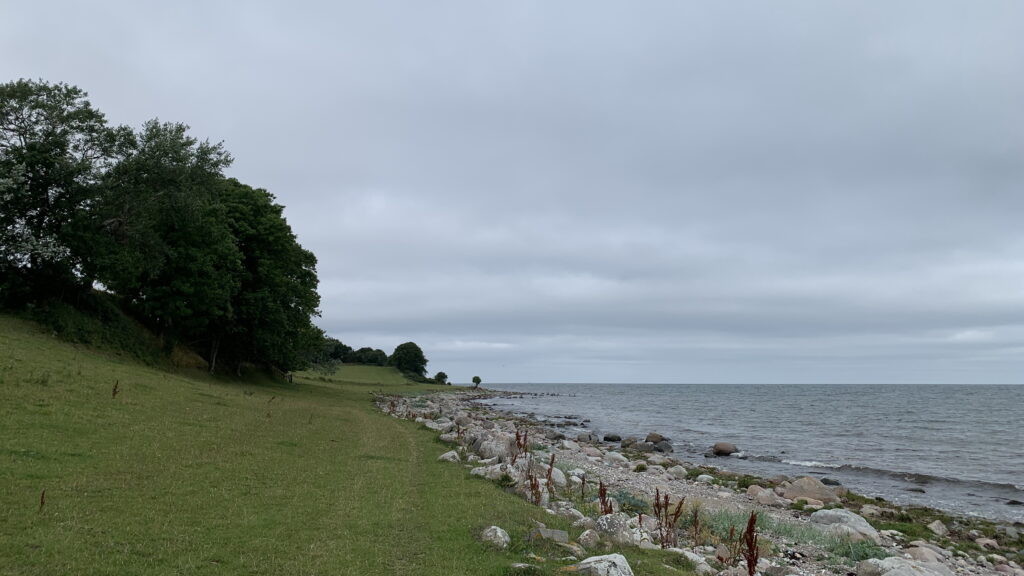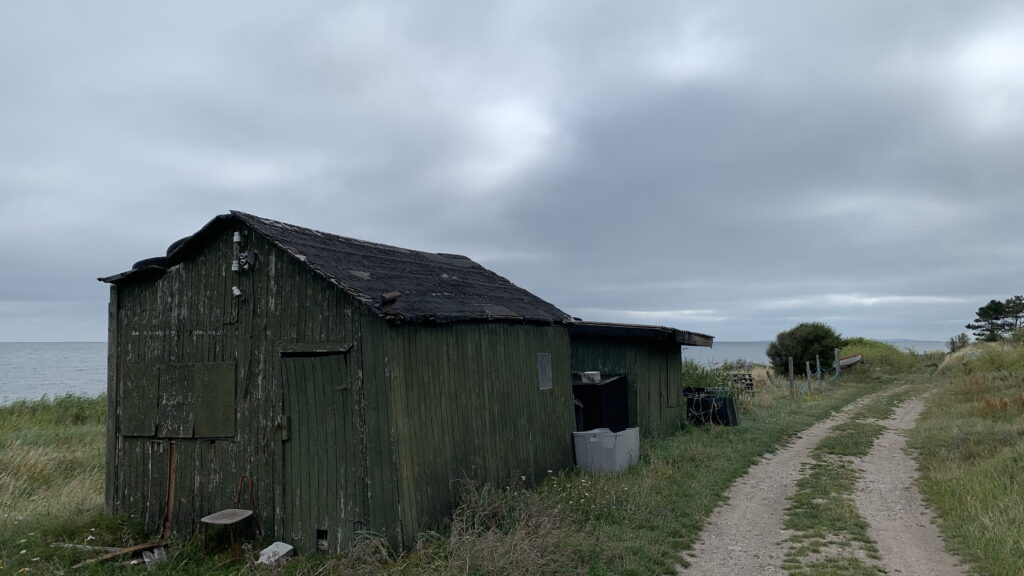 The tip of Røsnæs has a military facility, a lighthouse and a small cafe. It is a good place for lunch. After the lunch break, we started the south coast as the sky turned from grey to blue. It was good timing, the south coast is the gem of the trail, with many hills and great views.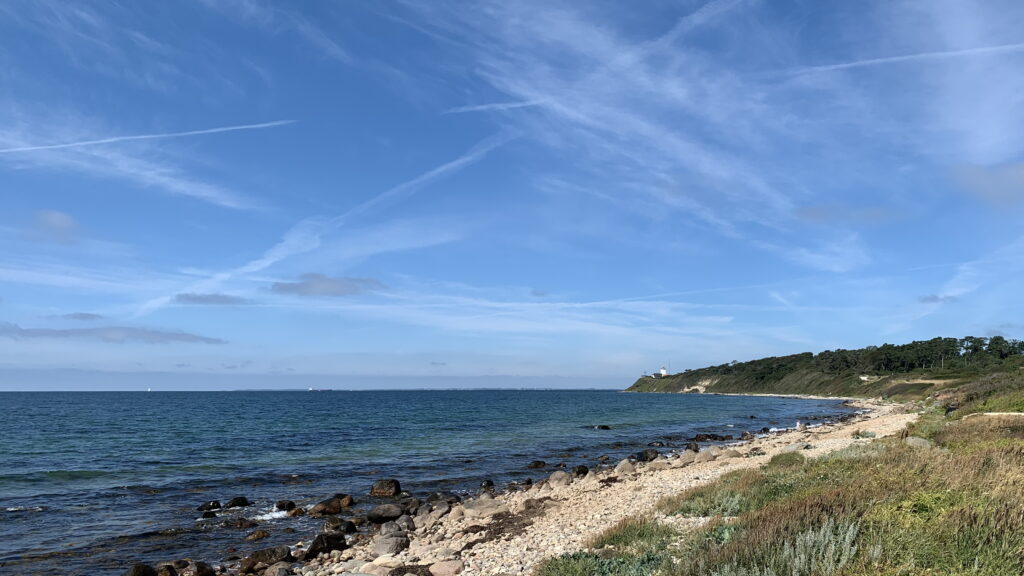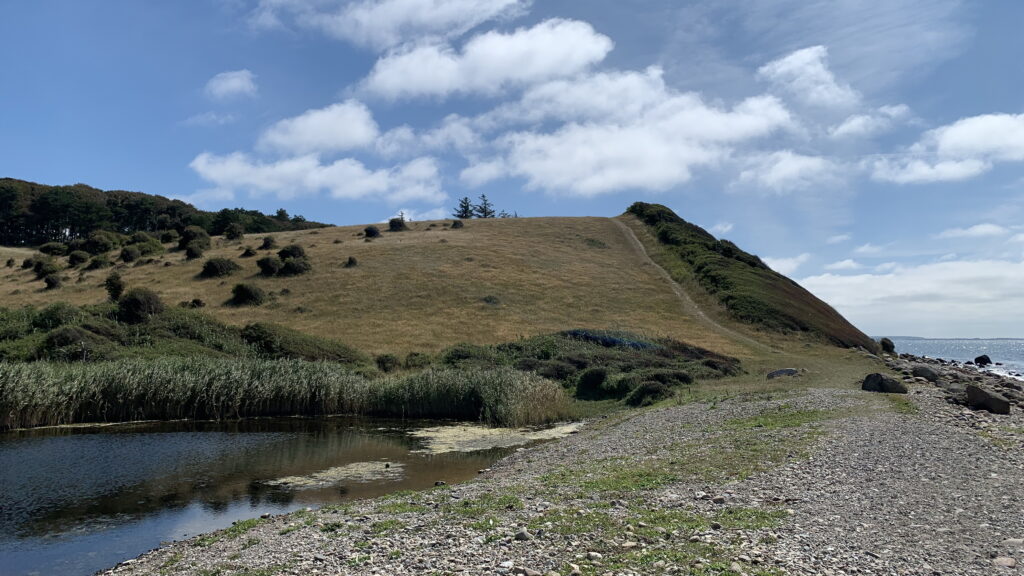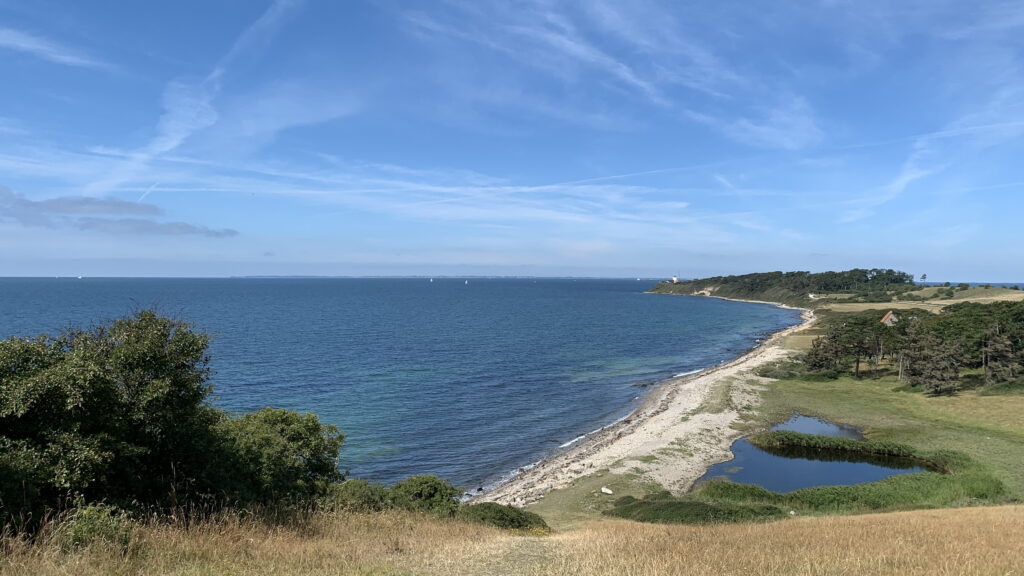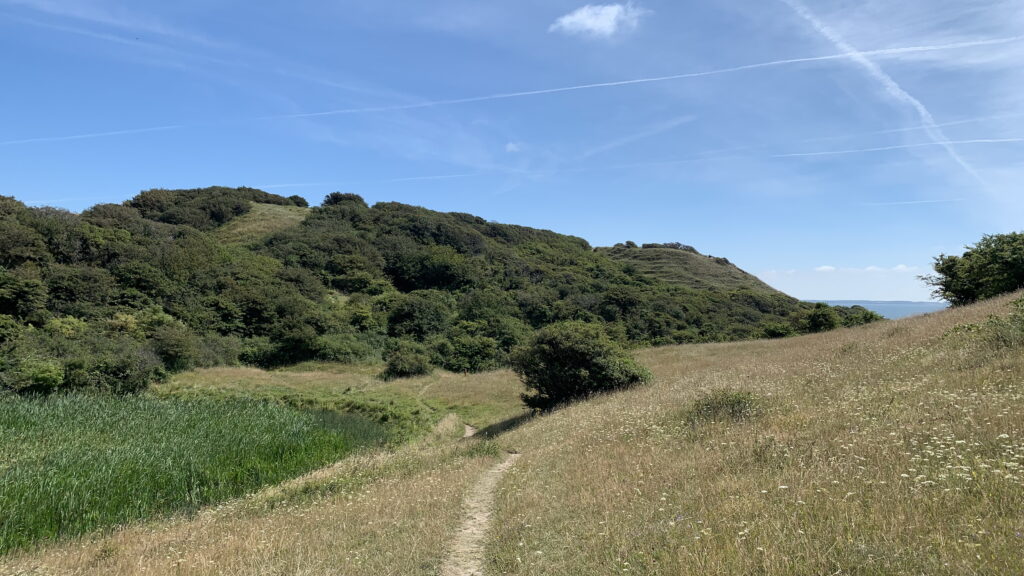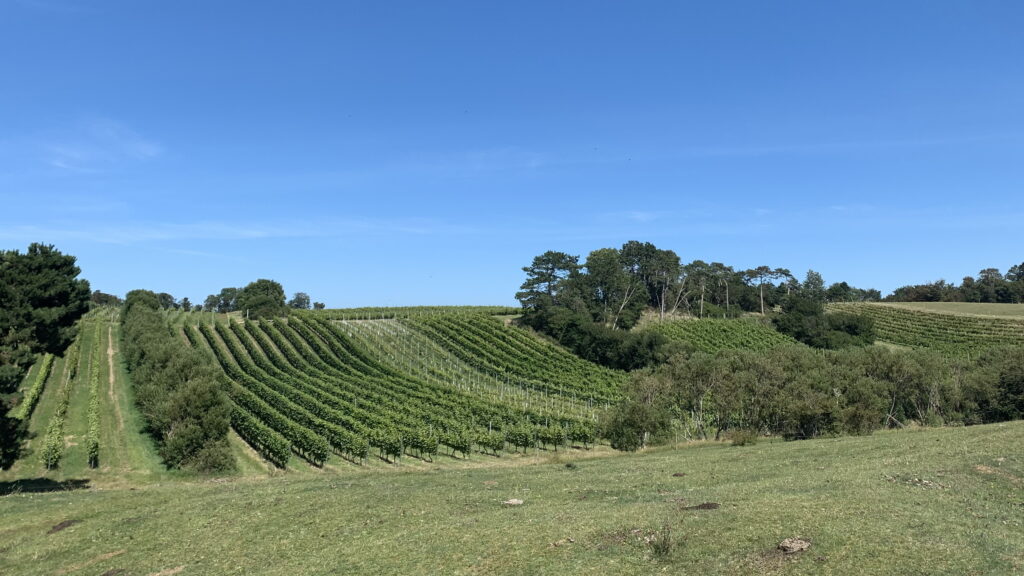 Read about our other Microadventures and trips in Denmark. The unique day-hike around Røsnæs stands out with it's many hills on the sunny south coast, and the views across the ocean.